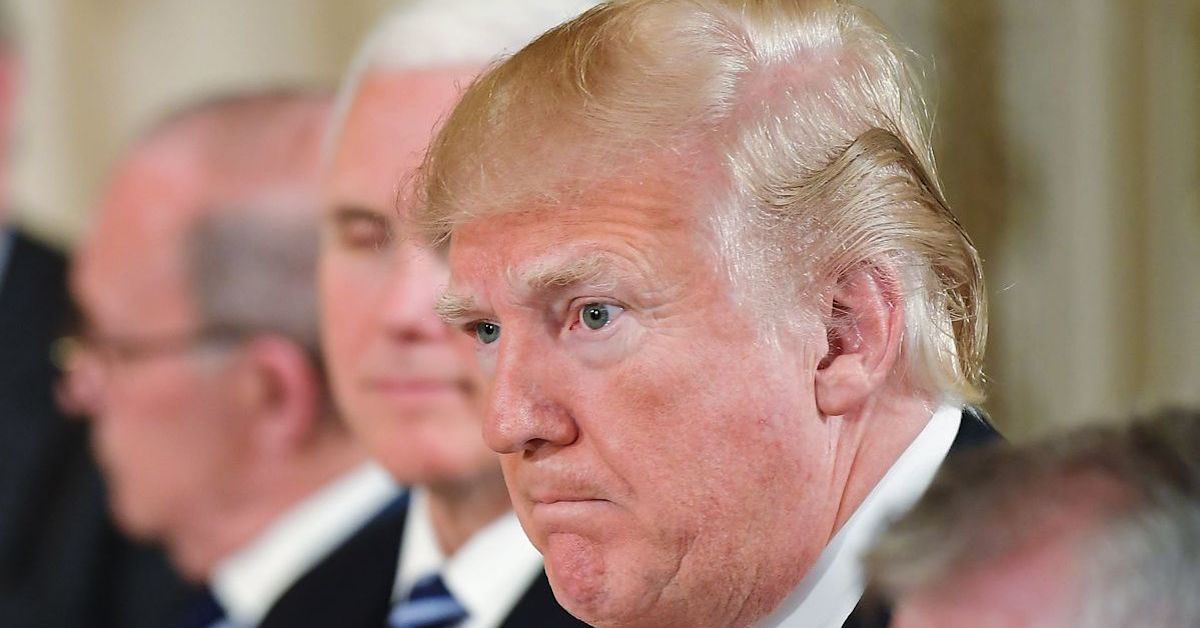 We live in an era where, thanks to hyper media fragmentation, everyone can, and usually does, cherry pick data to support nearly any narrative that they always wanted to believe in the first place. It is a world where political figures rarely ever have to admit defeat because there is almost always something, real or imagined, on which they can make a claim of victory.
In this context, the 2018 midterms look like they are going to be a perfect metaphor for our fractured times. The results are a Rorschach test where almost any political group can see something positive, while also conveniently ignoring lots of very negative information.
Sure enough, everyone from President Donald Trump and Sean Hannity, to Nancy Pelosi and Van Jones have already declared that their side won. But this phenomenon goes far deeper than just Republicans celebrating gains in the Senate and Democrats relishing regaining control of the House.
Here is a rundown of how so many factions ending up both winning and losing on Tuesday…
Democrats: Yes, they won the House, but not by a massive margin and it appears that they will lose more ground in the Senate than some expected. The vaunted "Blue Wave" was bifurcated as rural voters clearly did not trust Democrats in the Senate after the Brett Kavanaugh debacle.
Republicans: They increased their majority in the Senate, but got wiped out in the suburbs across the country and lost some important ground on the state level, including pre-2016 GOP hero Scott Walker in Wisconsin. The future also looks bleak, as Virginia now appears gone forever and even Texas is now in the realm of competitive states.
Never Trump Conservatives: People like me are happy that the House will now have oversight over the Trump administration, but openly anti-Trump conservatives are now going to be as rare in Congress as a homeless guy with a supermodel girlfriend. This Republican Party is significantly even more "Trumpy" now than it was yesterday.
Trump Haters: He was handed a huge defeat in the House (one which he will pretend didn't really happen, or matters), but in the Senate, where he has strategically placed his focus, he will be able to claim several significant wins. If prime Trump-target Jon Tester ends up losing a super tight race in Montana, Trump will be utterly insufferable, and not without legitimate reasons.
Trump Lovers: "Cult 45" will give him ALL the credit for the Senate gains and blame RINOs in the House for the loss there. The reality that a Democratic House will make Trump's life much more difficult is something that they will just assume the Trump "magic" will take care of down the road.
Pelosi Lovers: She will likely be the next Speaker of the House, but in order to make that happen she will have to force lots of Freshmen Democrats, who just got elected promising not to support her, to break that pledge in their very first vote.
Pelosi Haters: They get to have the very unpopular former Speaker back as their "boogieman" (one of which Trump and his state-run media will take full advantage) and claim that she helped take the terror out of the "Blue Wave." But she is likely now far more powerful than she was before this election and there is a decent chance that Trump ends up making some rather liberal deals with her.
Beto Lovers: Their heartthrob almost pulled off the upset of the century in Texas. But there are no consolation prizes when a non-officeholder loses a Senate race, and he wasted a ton of liberal money in the process.
Beto Haters: They get to enjoy the hopes of yet another liberal idol being dashed after they had smashed a metaphorical baseball into the wind only to have it caught on the warning track. However, for an openly liberal neophyte to make a Senate race in Texas this close, and raise that much money, is very ominous for conservatives.
Kavanaugh Lovers and Haters: It is possible that every Democrat in a competitive race who voted against Kavanaugh lost their Senate races, while the only Democrat who voted for him, West Virginia's Joe Manchin, won. On the other hand, a record number of female Democrats won in the House and exit polls indicated that most voters were against his confirmation.
Mueller Lovers and Haters: Yes, Democrats will now control the House and specifically the Intelligence and Judiciary committees, which theoretically would give Robert Mueller's investigation some protection. It is also very possible that Pro-Putin GOP incumbent Congressman Dana Rohrabacher will lose his race here in California. On the other hand, Trump now has enough votes in the Senate to fire Attorney General Jeff Sessions and still get a replacement confirmed. This would mean that a new AG would presumably take over control of the Mueller probe, replacing Rod Rosenstein.
Those Who Want and Don't Want Trump Impeached: Now that Democrats will control the House with a decent majority, the impeachment of Trump, should Mueller's findings, or other new information, warrant it, is very much on the table. However, with Republicans probably getting at least 54 votes in the Senate, many of whom owe their election to Trump, there is now an even lower probability of Trump ever being removed from office.
Those Who Want and Don't Want Trump Reelected: Trump fans have to feel good about what Senate wins in Florida, Indiana, and Missouri may mean for him, should he run, in 2020. However, with the horrible results of the GOP in the Trump states of Pennsylvania, Ohio, Wisconsin, Michigan and Texas, and a possible Senate loss in Arizona, the map for a successful Trump challenger has also widened.
John Ziegler hosts a weekly podcast focusing on news media issues and is documentary filmmaker. You can follow him on Twitter at @ZigManFreud  or email him at johnz@mediaite.com
[Photo via Mandel Ngan/Getty Images]
This is an opinion piece. The views expressed in this article are those of just the author.