Newsweek's Kurt Eichenwald Claims Twitter Troll Gave Him Seizure, Taking Social Media Hiatus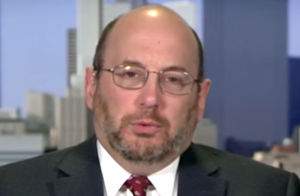 In a bizarre twist in the aftermath of Newsweek reporter Kurt Eichenwald's highly contentious interview with Fox News' Tucker Carlson, Eichenwald announced that he was taking a break from Twitter after a troll caused him to have a seizure.
Eichenwald posted over fifty angry and generally incoherent tweets in the aftermath of the interview, eventually deleting most of them. His critics, already displeased with Eichenwald for his stridently anti-Trump rhetoric, began trolling him. One alt-right account with the anti-Semitic handle "@jew_goldstein" posted a gif with rapidly flashing lights.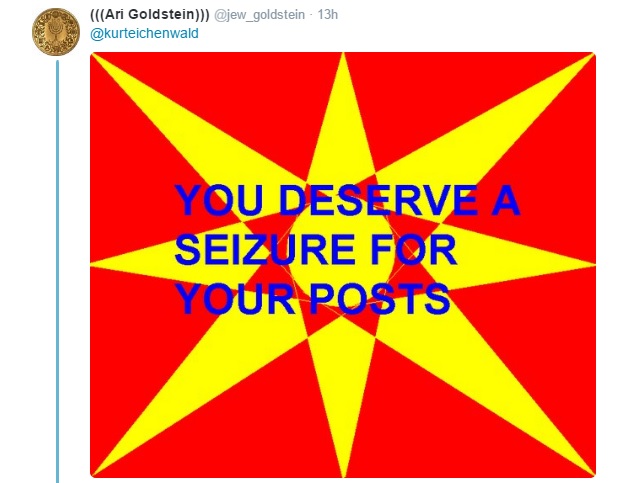 Someone posting on Eichenwald's account and claiming to be his wife then replied that he actually had had a seizure and that she had called the police.
@jew_goldstein This is his wife, you caused a seizure. I have your information and have called the police to report the assault.

— Kurt Eichenwald (@kurteichenwald) December 16, 2016
The following morning Eichenwald returned, claiming that he was subpoenaing Twitter and working with law enforcement to identify the owner of the (now-suspended) account.
For self-protection, I am taking a short twitter break. I will be spending that time with my lawyers & law enforcement going after 1 of u…

— Kurt Eichenwald (@kurteichenwald) December 16, 2016
Last night, for the second time, a deplorable aware I have epilepsy tweeted a strobe at me with the message "you deserve a seizure' on it…

— Kurt Eichenwald (@kurteichenwald) December 16, 2016
…it worked. This is not going to happen again. My wife is terrified. I am…disgusted. All I will be tweeting for the next few days are…

— Kurt Eichenwald (@kurteichenwald) December 16, 2016
…copies of documents from the litigation, police reports etc. Once we have the lawsuit filed, we will be subpoenaing Twitter for the…

— Kurt Eichenwald (@kurteichenwald) December 16, 2016
…identity of the individual who engaged in this cross-state assault. At this point, the police are attempting to determine if this is…

— Kurt Eichenwald (@kurteichenwald) December 16, 2016
…a federal crime because it appears to be cross state. This kind of assault will never happen again without huge consequences. This…

— Kurt Eichenwald (@kurteichenwald) December 16, 2016
…individual will be going to court, and he will be paying a price. And if any of you others ever try this again, I will make sure it…

— Kurt Eichenwald (@kurteichenwald) December 16, 2016
…happens to you. Online anonymity does not protect criminals. Thats why subpoenas exist. You are facing a criminal investigation and a…

— Kurt Eichenwald (@kurteichenwald) December 16, 2016
…lawsuit. So if any of you others think about trying this "cute" prank, consider the consequences. They will be severe.

— Kurt Eichenwald (@kurteichenwald) December 16, 2016
Again, I will not be seeing your comments or tweeting for awhile except to upload copies of litigation and police documents.

— Kurt Eichenwald (@kurteichenwald) December 16, 2016
Otherwise, I'll be back once it is clear from the paperwork i will be tweeting that this is not a joke. See you soon.

— Kurt Eichenwald (@kurteichenwald) December 16, 2016
[Image via screengrab]
—
>>Follow Alex Griswold (@HashtagGriswold) on Twitter
Have a tip we should know? tips@mediaite.com