Leading Candidate in French Presidential Race: Terrorism 'Will Be a Fact of Daily Life'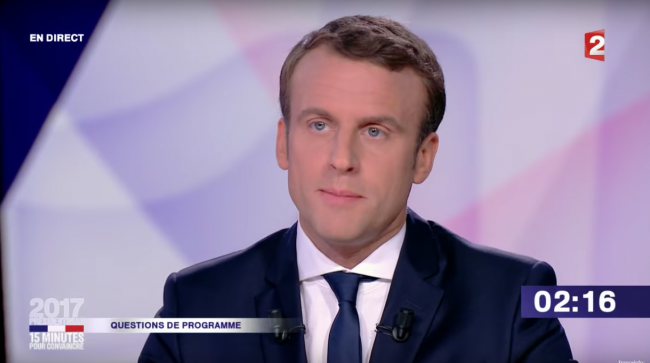 On Thursday, France was rocked by another terrorist attack when a gunman opened fire along the nation's Champs-Élysées. When it was over, a police officer was dead and a second was wounded. The attack came just days before the first round of voting in the nation's hotly contested presidential election.
In the aftermath of the shooting, Emmanuel Macron, a centrist and one of France's two leading candidates, offered a curious response, saying terrorism in the country was an "imponderable" threat that "will be a fact of daily life in the coming years."
The claim was reported near the bottom of a New York Times write up on the attack, with the paper of record suggesting the response was evidence of Macron "stepp[ing] back from the moment."
Emmanuel Macron, a centrist who along with Ms. Le Pen has been leading in the polls, stepped back from the moment, saying: "This imponderable threat, this threat, will be a fact of daily life in the coming years."
The paper also reported that Macron's chief rival for the presidency, National Front leader, Marine Le Pen, would not campaign Friday out of respect for the victims.
With populist waves sweeping Europe and the United States, all eyes have recently been on the French presidential contest. Le Pen and Macron are almost certain to move into a second round run off election after an initial vote on April 23. In recent days, the threat of terrorism effecting the outcome has risen sharply. Earlier this week, an "imminent" terrorist attack the southern city of Marseille was thwarted by French police.
[image via screengrab]
Have a tip we should know? [email protected]