Leaked Internal NFL Memo Blames Low Ratings on Presidential Race, Says Anthem Protests Not a Factor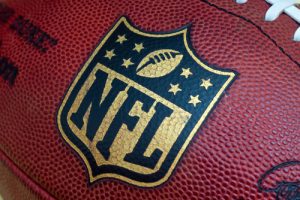 With NFL ratings down significantly across the board through four weeks of the season, some have begun to attribute at least part of the drop to the National Anthem protests which have taken place prior to many games. The NFL apparently does not believe this to be the case. Instead, they're citing the presidential race as a major reason for their ratings woes.
According to an internal NFL memo obtained by ESPN's Darren Rovell, the nation's curiosity about the election has boosted the numbers for the cable news outlets, and simultaneously put a dent in the football audience.
"There is no question that unprecedented interest in the Presidential election is impacting primetime ratings," the memo read.
Internal NFL memo sent to address concern as to why ratings this season are so far down 11% pic.twitter.com/SitMveCr8q

— Darren Rovell (@darrenrovell) October 7, 2016
Addressed to the league's media committee and written by Howard Katz and Brian Rolapp, the NFL's top media executives, the memo's intent is to allay NFL executives' fears over the ratings drop. The document claims that the league's sponsors are not concerned about the smaller audiences. They pointed to similar (though not quite as steep) drops during the 2000 election.
And as for the National Anthem protests:
"(W)e see no evidence that concern over player protests during the national anthem is having any material impact on our ratings," the memo read. "In fact, our own data shows that perception of the NFL and its players is actually up in 2016."
[image via Dean Bertroncej – ShutterStock]
Have a tip we should know? tips@mediaite.com
Joe DePaolo - Senior Editor