Local Pennsylvania Paper Apologizes for Letter Calling for Obama's Execution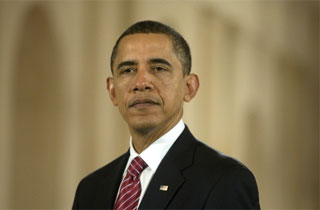 A newspaper in Sunbury, Pennsylvania apologized to its readers for publishing a letter to the editor calling for the execution of President Obama. The Daily Item's editorial board stated "no bells went off" when the editor handling the letter applied the paper's standard examination. They continued to say that years of "divisive rhetoric" had desensitized them to violent phrasing in their opinion pieces.
After receiving hundreds of online responses in the following days, the board released a statement on Thursday in recognition of public outrage, and pledged to increase awareness in the future. The paper did not apologize for the letter as a whole, rather stating that the fault was in the failure to catch W. Richard Stover's most provocative paragraphs.
Like many newspapers, we have regular provocateurs — writers whose rhetoric is brash, pointed and unconventional. Some of these folks test the limits of what is allowed, sometimes for the sake of discovering where the limits are. The publication of their comments is not a sign of the paper's agreement or support. Publication is, however, a signal that the opinion is not one we would readily suppress, which can accurately be interpreted as an endorsement of acceptability — much to our chagrin in this instance.
The letter was printed as part of the paper's Memorial Day edition. Stover's piece began with standard criticisms of the president, saying that the "lead-from-behind coward-in-chief" deliberately allowed the Iraqi city of Ramadi to fall under ISIS control. It was the last two paragraphs that took an abrupt turn, when Stover called upon the families of fallen soldiers to rise up against the administration's "demonstration of gross incompetence."
"I think the appropriate, and politically correct, term is regime change. Forgive me for being blunt, but throughout history this has previously been accompanied by execution by guillotine, firing squad, public hanging," Stover wrote. "When society dictates, the end always justifies the means."
[h/t Politico]
[Image via Screengrab]
Have a tip we should know? tips@mediaite.com