Louis C.K. Does Stand-Up For The First Time Since Sexual Misconduct Allegations Surfaced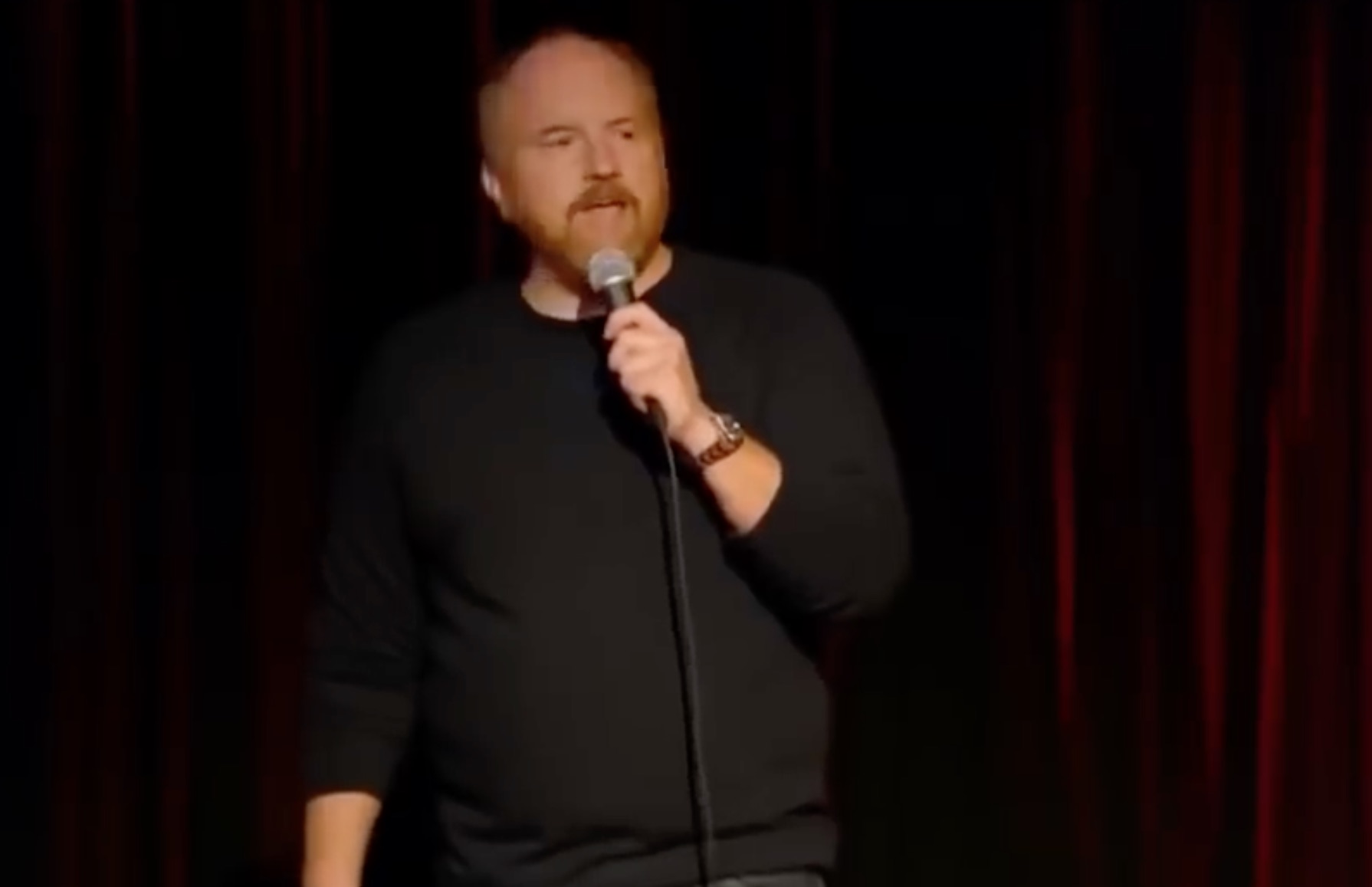 Comedian Louis C.K. is attempting to quietly revive his career after allegations of misconduct surfaced in the wake of the #MeToo movement.
The New York Times reported that he made a surprise appearance at New York City's Comedy Cellar on Sunday night for a 15-minute stand-up routine, according to club owner Noam Dworman.
"It sounded just like he was trying to work out some new material, almost like any time of the last 10 years he would come in at the beginning of a new act," Dworman told the NYT.
Another comic who performed that night, Mo Amer, said "it was like a wow moment" for the crowd and that Louis C.K.'s material was "like, classic Louis, really really good."
While Dworman wasn't there during his appearance, he thought the comedian looked "very relaxed" after viewing a tape of his performance.
However, the club owner received mixed reactions from those who visited the Comedy Cellar that night. One audience member told him on Monday that he  "wished he had known in advance, so he could've decided whether to have been there or not." Other patrons sent emails saying they were happy to see Louis C.K. make a surprise appearance.
"I understand that some people will be upset with me. I care about my customers very much. Every complaint goes through me like a knife. And I care about doing the right thing." Dworman said, adding "there can't be a permanent life sentence on someone who does something wrong."
Last fall, the comedian was accused by five women in the comedy world of masturbating in front of them. Louis C.K. confirmed the allegations and issued an apology. FX Network and Netflix severed ties with him and the release of his film I Love You, Daddy was shelved, which he starred, wrote, and directed.
[image via screengrab]
Have a tip we should know? tips@mediaite.com