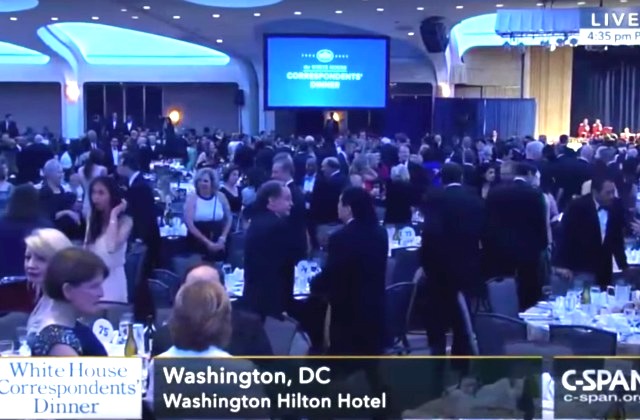 The Hill revealed on Monday that TIME and People would be cancelling their annual pre-party for the White House Correspondents Dinner.
The two publications are following the example of Vanity Fair, New Yorker, and Bloomberg, who all cancelled their annual events surrounding the dinner in Washington, D.C. in recent weeks.
President Donald Trump announced back on February 25, 2017 that he would not be attending the annual media event.
The Hill article quoted an unnamed spokesman for Time, Inc. who outlined that the media corporation "will not be hosting its annual Time/People party at the St. Regis during this year's WHCA weekend. As usual, Time will be participating in the WHCA dinner. People will be making a donation to the WHCA in lieu of tables at the dinner."
The Washington Post also reported on the magazines' cancellation on Monday. The newspaper cited Alan Murray, TIME's chief content officer, who underlined that his corporation "decided to focus on supporting the White House Correspondents' Association, which plays a crucial role in advocating for the broadest possible access for the press at the White House."
The Post's write-up also played up the apparent prominence of the Time/People pre-party: "The swanky kickoff soiree was one of the bright lights of the annual WHCD party circuit, attracting celebrities who mingled with top journalists and other denizens of official Washington." They added that "stargazing, though, wasn't its only charm — the People/Time party was famous for the often groaning 'swag bags' presented to departing guests" that were "typically filled with high-end beauty products, gadgets and artisanal sweets."
[image via screengrab]
Have a tip we should know? [email protected]