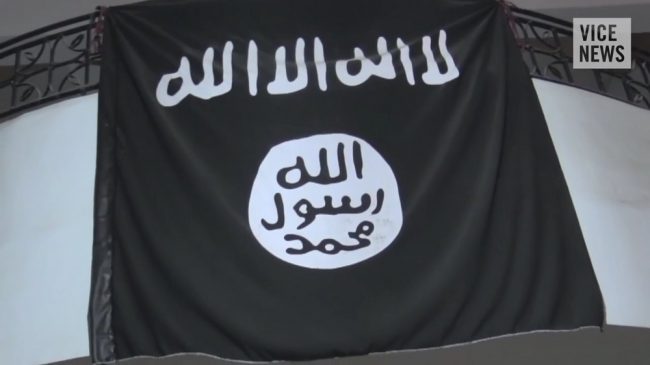 Federal prosecutors charged Gregory Lepsky on Friday with "attempting to provide material support to a designated foreign terrorist organization" — specifically, ISIS. Lepsky allegedly bought a pressure cooker, and was learning to use it to build a bomb for a terrorist attack in New York City.
According to the Philadelphia Inquirer, the suspect, who lives 65 miles south of the metropolis in Point Pleasant, New Jersey, had been "taken into custody Feb. 21 after an incident in which he attacked his family's dog at their home."
Lepsky allegedly stabbed the dog because "it was 'dirty' in the view of Islam." He told police that "he was going to kill his mother and that he had pledged allegiance to 'Allah.'"
The terror suspect also claimed to investigators that he had joined ISIS, and apparently told the medical personnel who treated him after the February 2017 incident that "he was trying to be a suicide bomber, but the police caught him while he was planning the attack."
The Justice Department outlined the criminal allegation against the terror suspect in a Friday press release:
Law enforcement…located a series of instructions that had been published online by another terrorist group that gave specific, step-by-step instructions on how to build a pressure cooker bomb, which coincided with the delivery to Lepsky of the pressure cooker a short time before his arrest. In addition, law enforcement recovered a message forwarded by Lepsky from another ISIS supporter stating that if a westerner could not travel to Syria to fight for ISIS, he could conduct a terrorist attack in his home country using improvised explosive devices.
And they found a pressure cooker "stored behind a roll of bubble wrap" in the bedroom closet.
The suspect faces "a maximum potential penalty of up to 20 years in prison and $250,000 fine" if convicted, according to the DOJ release.
[image via screengrab]
Have a tip we should know? [email protected]