Mark Kirk Sends Poll Monitors To 'Vulnerable,' Largely African-American Neighborhoods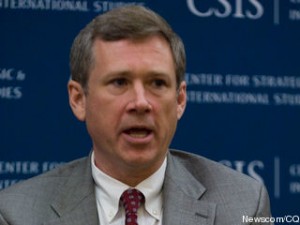 In a private phone conversation that was secretly recorded, Mark Kirk, the Republican U.S. Senate candidate in Illinois, told state Republican leaders last week about his plan to send "voter integrity" squads to four predominately African American neighborhoods of Chicago "where the other side might be tempted to jigger the numbers somewhat."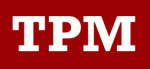 Kirk's campaign confirmed the candidate was secretly taped last week as he was talking about his anti-voter fraud effort.
"These are lawyers and other people that will be deployed in key, vulnerable precincts, for example, South and West sides of Chicago, Rockford, Metro East, where the other side might be tempted to jigger the numbers somewhat," he said in the audio posted on YouTube.
As TPMMuckraker has reported, accusations from conservatives that ineligible voters are fraudulently stealing elections for Democrats have continued to fly in the 2010 campaign cycle, despite the lack of evidence of widespread voter fraud. "Voter fraud" has been the rally cry for conservative groups seeking to make it more difficult to cast ballots and suppress minority voter turnout. In particular this election cycle, Tea Party groups have taken up the issue, and Democratic groups have called for assurances that poll watchers trained by such groups are clear on polling station rules.
Talking Points Memo tried to reach the Kirk campaign when the audio emerged last week on the blog ArchPundit to confirm its authenticity, but we did not hear back. Blogger Larry Handlin told TPM he promised not to give away information about the source, but said it was recorded on Monday or Tuesday of last week.
Here's a local news report:
Full coverage on voter fraud here.
This post was written by Ryan J. Reilly for TPM Muckraker and appears on Mediaite via a content sharing agreement.
Have a tip we should know? tips@mediaite.com