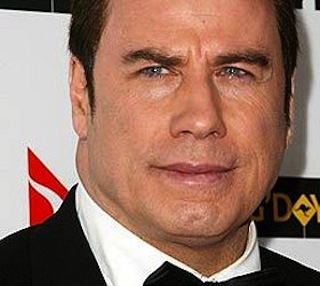 Here's a sordid help finishing up your Monday. Call it a happy ending if you will. Or don't if you, y'know, don't consider sad stories about the alleged sexual misconduct of married celebrities cause for juvenile puns. Me, I'm happy either way. So here's the details on a lawsuit being filed against John Travolta for allegedly trying to have sex with a masseur.
TMZ posted the documents from the suit today. And they are a goldmine for gossip fans. Want to hear about Travolta reportedly picking up a masseur in a car filled with condoms? Check. Want to hear about how he began attempting to touch the masseur's genitals during the massage? Check. Want to hear about how he apparently told the guy he'd "jerk [him] off" in return? Check. Want to hear a detailed description of his pubic hair? Oh, you better believe that's a check.
From Gossip Cop:
"Travolta's camp is strongly denying the charges, saying Travolta was not even in California on the date in question.
In a statement to Gossip Cop, reps for Travolta declare, 'This lawsuit is a complete fiction and fabrication. None of the events claimed in the suit ever occurred. The plaintiff, who refuses to give their name, knows that the suit is a baseless lie. It is for that reason that the plaintiff hasn't been identified with a name even though it is required to do so.'
The statement continues, 'On the date when plaintiff claims John met him, John was not in California and it can be proved that he was on the East Coast.'"
Travolta's had gay rumors affect him his whole career. But you usually have to read those on Gawker, not on legal paper.
Have a tip we should know? tips@mediaite.com