Media Twitter Eviscerates Trump's 'Sad' Try at Damage Control: 'He Literally Said the Exact Opposite'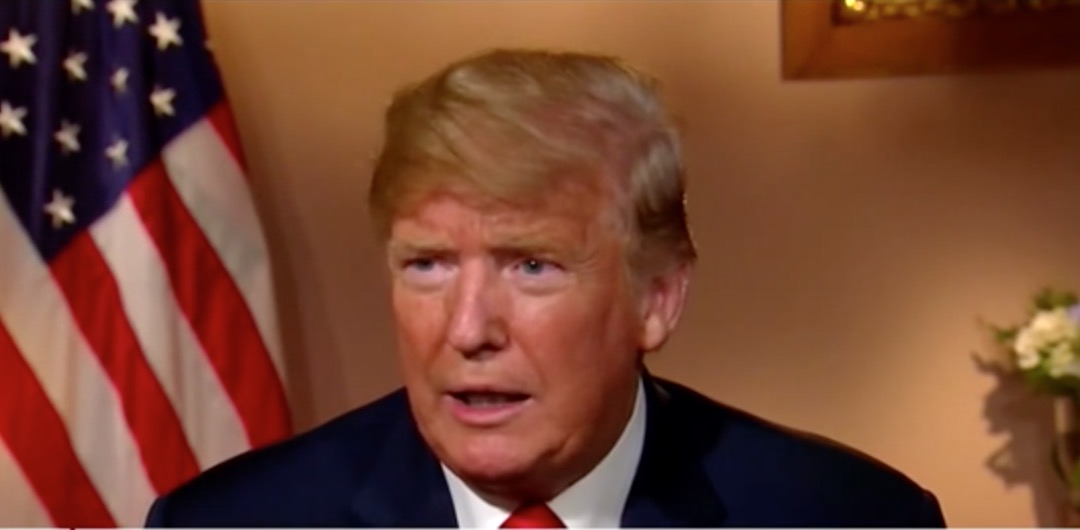 As President Donald Trump engaged in damage control after publicly doubting U.S. intelligence, reporters were amazed by his excuse that he simply forgot the "not" when he said that he didn't see why Russia would have meddled in the 2016 election. Now, he says he meant to say "wouldn't," making a double negative.
However, that explanation was met with collective shock and even laughter from the media, who took to Twitter to condemn the president's backpedaling, some finding it downright bizarre.
Check out the reactions here:
This is one step above claiming it was Opposite Day

— Asawin Suebsaeng (@swin24) July 17, 2018
That's a pretty big slip of the tongue https://t.co/bsS25NbZnr

— Chris Cillizza (@CillizzaCNN) July 17, 2018
Ahhhhhh. He simply forgot the "not." https://t.co/xcxWvvUIJl

— Jim Roberts (@nycjim) July 17, 2018
Hahaha extremely convincing https://t.co/ECCw8e4I4w

— Matthew Yglesias (@mattyglesias) July 17, 2018
you see, what I meant to say was the exact opposite of what I said https://t.co/siYVJc1rgg

— Josh Billinson (@jbillinson) July 17, 2018
well, he literally said the exact opposite https://t.co/9ZMhd8dgQW

— Rosie Gray (@RosieGray) July 17, 2018
— Daniel Dale (@ddale8) July 17, 2018
bahahahahhahahahahahahahhaaahhahaahah https://t.co/TRqQdYPHfd

— David Mack (@davidmackau) July 17, 2018
Just your typical case of accidentally saying exactly the opposite of what you meant to say, repeatedly, at length, for years. https://t.co/G6nJDv03rQ

— McKay Coppins (@mckaycoppins) July 17, 2018
LMFAOOOOOOOOOOOOOOOOOOOOOOOOOOOOOOOOOOOOOOOOOOOOOOOOOOOOOOOOOOOOOOOOOOOOOOOOOOOOOOOOOOOOOOOOOOOOOOOOOOOOOOOOOOOOOOOOOOOOOOOOOOOOOOOOOOOOOOOOOOOOOOOOOOOOOOOOOOOOOOOOOOOOOOOOOOOOOOOOOOOOOOOOOOOOOOOOOOOOOOOOOOOOOOOOOOOOOOOOOOOOOOOOOOOOOOOOOOOOOOOOOOOOOOOOOOOOOOOOOOOOOOOOOOO https://t.co/ei9geALeQY

— shrill (@theshrillest) July 17, 2018
Wait.. Trump saying "would" instead of "wouldn't" and that explains it? ….

— Hadas Gold (@Hadas_Gold) July 17, 2018
He didn't correct his remarks in either Fox interview either, did he? Only now?

— Chuck Todd (@chucktodd) July 17, 2018
The adage comes to mind: If you're explaining, you're losing. Even more extraordinary than this clean-up attempt is the fact that it's taking place more than 24 hours after the fact — not in the television interview he did or the Tweets he sent from Air Force One.

— Jeff Zeleny (@jeffzeleny) July 17, 2018
So this is all because of two letters? N and T? Seriously ?

— Dana Bash (@DanaBashCNN) July 17, 2018
Sad

— Geraldo Rivera (@GeraldoRivera) July 17, 2018
[Image via screengrab]
Follow Amy Russo on Twitter: @amymrusso
Have a tip we should know? tips@mediaite.com