S.E. Cupp Reacts To Misleading Buzzfeed Reporter Tweet: 'That's A Bizarre Pullout Quote'
S.E. Cupp Reacts To Misleading Buzzfeed Tweet: 'That's A Bizarre Pullout Quote'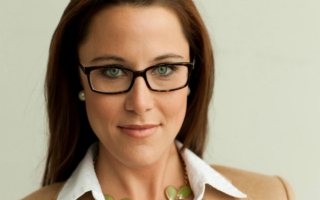 A BuzzFeed reporter's tweet on Friday quoting New York Daily News columnist S.E. Cupp saying "I'm a pundit, that's what we do. We feign outrage," is causing some outrage of its own. The quote quickly exploded on the internet, but Cupp tells Mediaite that the context that surrounded that quote is slightly less, well, "BuzzFeed-y" than it reads in isolation.

RELATED: MSNBC Panel Explodes As 'Gun Owner' S.E. Cupp Battles Gun Control Advocate
A tweet sent from BuzzFeed reporter Rosie Gray caused a stir on Friday when she tweeted a quote from Cupp: "I'm a pundit, that's what we do. We feign outrage." ‪
S.E. Cupp: "I'm a pundit, that's what we do. We feign outrage." #realtalk

— Rosie Gray (@RosieGray) June 15, 2012
The quote itself suggests that Cupp, a regular guest on a variety of cable news programs and networks, is putting on a show for cable viewers and presenting some less-than-honest effrontery over the issue of the day.
Mediaite reached out to Cupp for comment. She confirmed the quote, but provided some much-needed context:
Cupp was speaking at the 2012 Faith & Freedom Conference in Washington D.C. on Friday morning where she discussed her book, Losing Our Religion: The Liberal Media's Attack on Christianity. She told the audience "If the subtitle sounds alarmist and hysterical, hey, that's what we do."
She went on to say "I'm a pundit, that's what we do. We feign outrage," as was relayed in Gray's tweet.
However, Cupp tells Mediaite, in the next breath she said "In this case the outrage is entirely sincere and deserved."
"That's a bizarre pullout quote," said Cupp upon learning that Gray's tweet was provoking controversy. "It was a joke, A, and B, completely said in the context of, 'if you think that sounds crazy, we can be crazy.' But sometimes it is deserved."
Reporters, too, can reach for the hyperbolic or inflammatory in order to drive traffic and/or readership – that's the nature of the business. Furthermore, to ask for an abundance of context in a 140 character tweet is often a bridge too far. However, in this case, BuzzFeed's Gray's reaching for a provocative quote presents an unequivocally dishonest picture of Cupp's statement.
Follow Noah Rothman on Twitter
Have a tip we should know? tips@mediaite.com