Mediaite Profile: Meet Trey Yingst, the 24-Year-Old Who Went from War Zones to the WH Press Corps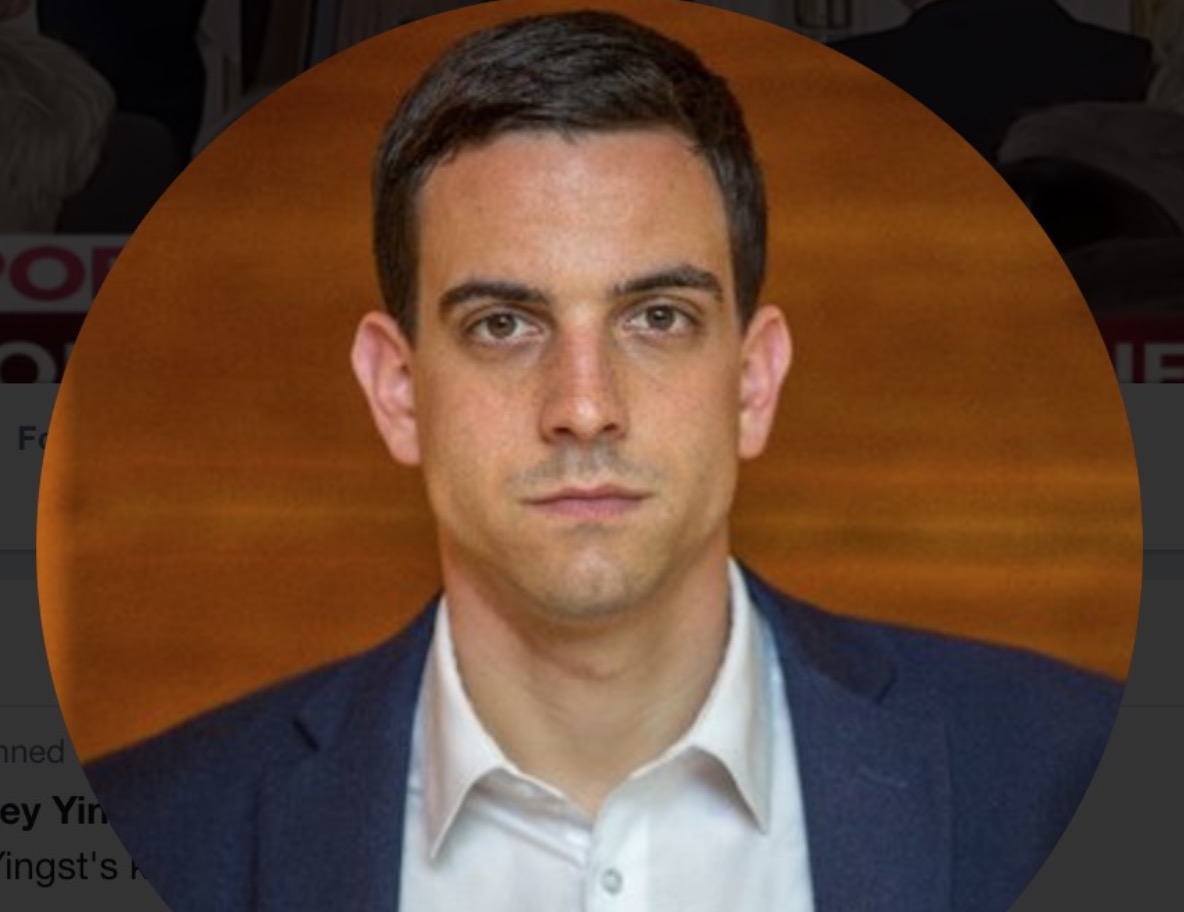 Trey Yingst wasn't part of the White House press corps when the riots broke out in Baltimore two years ago.
Instead, he was at American University's library, where he was an undergraduate studying for that week's finals.
Glancing at the emerging news, Yingst quickly reasoned that it would take him about 45 minutes to jump in his car and get there, a scenario he decided made more sense than tackling his academic concerns.
"I was just like 'I can't study for finals,'" Yingst told Mediaite. "I just left and went to Baltimore and emailed my professors. They were all really understanding."
Yingst proceeded to cover the uprising in its entirety, a self-inflicted assignment that left him sleeping in his car during its quieter moments.
The incident highlights the 24-year old's odd journey to the White House briefing room, where he now reports for One America News Network, a conservative outlet that lacks the draw of Fox News or Sinclair Broadcasting, but frequently sees its reporter cameoing in nightly news highlight reels due to his tendency to ask the major questions of the day.
Judging by the texts I've received during briefings from casual news watchers asking who the hell that young guy was, he could also be the most well known White House Correspondent you've probably never heard of.
But his new beat, while chaotic, is a far cry from the risky assignments Yingst took on before joining the network.
During his sophomore year, Yingst and fellow student Ford Fischer founded News2Share, a media company aimed at reporting on hotspots both at home and abroad, and then selling the footage to other news outlets.
The plan also required them to get creative with their school's prohibition on running businesses out of their dorms, leading them to initially register the company as an S Corp out of Yingst's aunt's house.
Once it got off the ground, the project landed Yingst, who initially hails from the relatively mundane world of Harrisburg, Pennsylvania, in Uganda, Rwanda, Ukraine, Gaza and Ferguson, Missouri during that unfolding scenario's most intense moments.
"We sold stuff to BBC, CNN, our work appeared on CBS, Fox and really all major outlets at some point or another used our stuff," Yingst said. "Sometimes they were paying us, sometimes they were ripping it from our YouTube page, it really just depended on the day and the event."
But while they were finding an audience, the trips weren't always as profitable as the duo had hoped, meaning that they sometimes had to eat the costs of their heavy travel schedule.
"It was tough and there were times where I would put my own money in and then not make any out. It was a gamble with every trip," Yingst explained, noting that his low budget sleeping arrangements in Baltimore were the result of this uncertainty. "We found that it was really difficult to make money in media."
The effect the experiences had on Yingst, however, overshadow any financial regrets and fed what he describes as an "addiction to the human experience."
"Covering the war in Gaza and in 2014 had a huge impact on me. It was the first time I had seen that heavy of conflict and that much human suffering," Yingst said his voice quickening. "There were there were days where the hotel we were staying at the building next door was getting shelled and we were you know were in the hotel next door. And then we would go to Al-Shifa  hospital in downtown Gaza City and they would just be bringing bodies of people."
His penchant for adrenaline also crept into his personal life, including late night dates with his girlfriend hunting down crime scenes.
"On the weekends, she'd be like 'what do you want to do,'" Yingst said. "I would say 'let's drive to southeast D.C. and listen to police scanners and she would come with me."
They would stake out the area until 3 am waiting for shootings.
When the scanner delivered, the two would sprint over and Yingst would begin taking photos and interviewing people on the scene.
After, he would call local media contacts and try to sell what he'd collect.
Learning to adjust to the pressure was something Yingst said aided his political reporting.
"The stress that your body just naturally goes under being in a war zone and being able to report through that stress and being able to focus through that stress … I use that every day in the White House."
"It's not a war zone, it's not, you know, a riot," Yingst said. "But at the same time, things can get chaotic. A lot of things are happening at once. There are a lot of moving parts."
These days, Yingst also seems more likely to enjoy conventional hobbies like snowboard or rock-climbing, which he says he does late at night about three days a week.
It may not be what he's used too, but Yingst emphasized that he's thankful for the role he has now, particularly at a time when the world is obsessed with the Trump presidency.
He also doesn't feel particularly muzzled by reporting for a right-leaning outlet, stressing that there's a firewall between their news coverage and talk shows.
"We do have to talk show programs that run at night and I very rarely make appearances on them unless it's a breaking news situation," Yingst said. "I rarely appear on them because I don't like to have an opinion. My bosses don't want me to have an opinion."
"They took a chance like hiring a 23-year-old White House correspondent and I think it is it has paid off for everyone involved," he added.
Have a tip we should know? tips@mediaite.com