Mediaite has already presented you with our list of the 75 Most Influential in the News Media for 2017. Now, it is time to present some of the other folks who just as easily could have made it onto our list. The entries here all had amazing years in their own right. Some are well-known names you've seen on cable news. Others are up-and-comers who enjoyed breakout years. All are names you need to pay close attention to in the coming year.
So, without further ado, the Mediaite staff is proud to present the 2017 selections for the Best of the Rest Most Influential in News Media (in alphabetical order).
---
Peter Alexander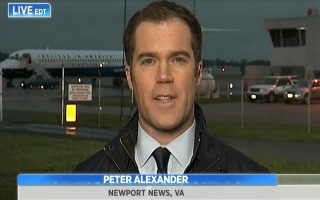 Peter Alexander has always been one heck of a newsman, but the era of President Donald Trump has led him to step up his game. Alexander has made a habit out of appearing on our site for calling out the president and his spox whenever they, you know, lie. He famously grilled Sean Spicer earlier this year, back he was still Press Secretary, if you can believe that was actually this year, and asked him point blank "When should Americans trust the president?" He's also gotten quite good at fact checking Trump's remarks in real time, becoming something of a more handsome Google. (LB)
---
Joe Bernstein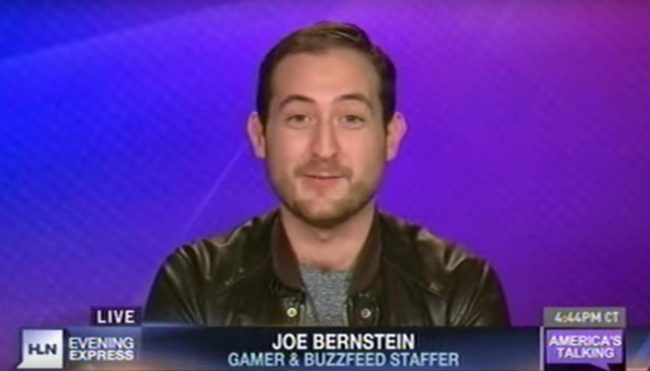 Buzzfeed's senior technology reporter authored a powerhouse of a story on Milo Yiannopoulos in October. The article exposed how Steve Bannon opened Breitbart's doors to white nationalists, neo-Nazis, and the KKK. Bernstein pulled the curtain back on how Breitbart operates, and in so doing, delivered one of the most important pieces of journalism in 2017. (JD)
---
Kate Bolduan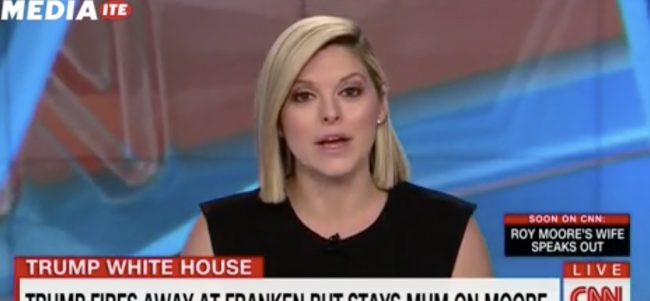 Kate Bolduan has worked her way through the CNN ranks to host her own show on the cable news network. While Bolduan, 34, previously co-anchored New Day with Chris Cuomo and The Situation Room with Wolf Blitzer, she now hosts At This Hour with Kate Bolduan which has allowed her to shine. She has constantly used her new platform to get into rough debates with elected officials, as Bolduan's call-outs and tangles with GOP lawmakers often result in some of the best cable news content. (CE)
---
Margaret Brennan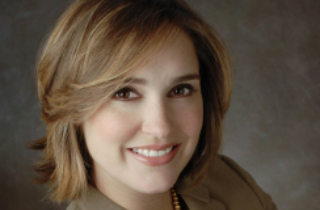 As CBS News' White House correspondent, Margaret Brennan is responsible for reporting on the Trump administration for CBS's news programs. Brennan is a familiar face in daily White House briefings and occasionally tangles with White House Press Secretary Sarah Huckabee Sanders, such as a recent encounter in which Brennan pressed Sanders on the White House's lack of action since the Las Vegas massacre. Besides her duties as a correspondent, Brennan has also served as a substitute anchor on CBS This Morning and the CBS Evening News. The future certainly looks bright for this talented and intrepid reporter. (JB)
---
Pamela Brown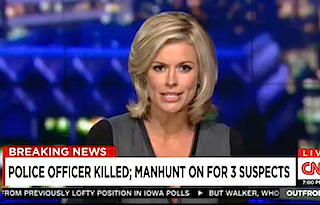 Viewers of CNN dayside programming have become increasingly familiar with the visage of Pamela Brown, as she became something of a go-to replacement for vacationing hosts. But Brown is not just another telegenic presenter. 2017 saw her present numerous exclusive and breaking reports — along with her fellow DC-based cohort Manu Raju, which has elevated her standing in ranks of CNN's on-air staff. (CH)
---
Philip Bump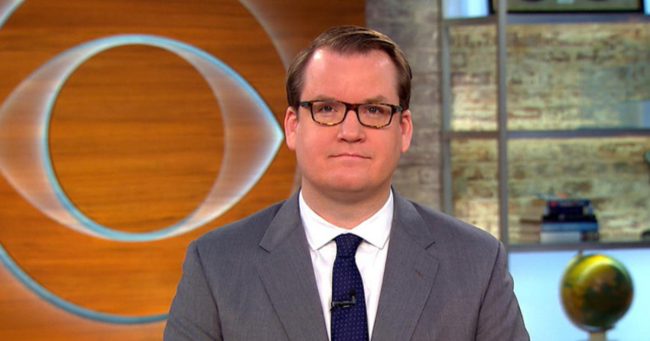 The Washington Post's national correspondent has provided some of the best and most in-depth political analysis of 2017. While Philip Bump's colleagues continue to break some of the biggest stories in American media, the former Atlantic writer helps readers make sense of the never-ending news cycle, identify trends, and understand how current headlines will impact the future. Bump has consistently provided information for readers who wish to dig deeper than the front page headlines. (CE)
---
Alex Burns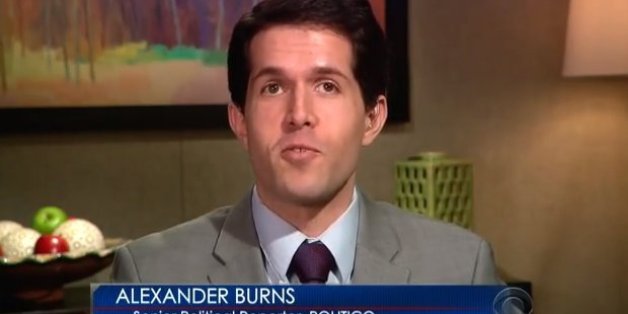 After covering President Trump's 2016 campaign, the New York Times' Alex Burns has done some of the most essential political reporting of the year. From the travel ban to the health care fight to the schisms in both the Democratic and Republican parties, and most recently on the heated Alabama Senate race. (JF)
---
Chris Cillizza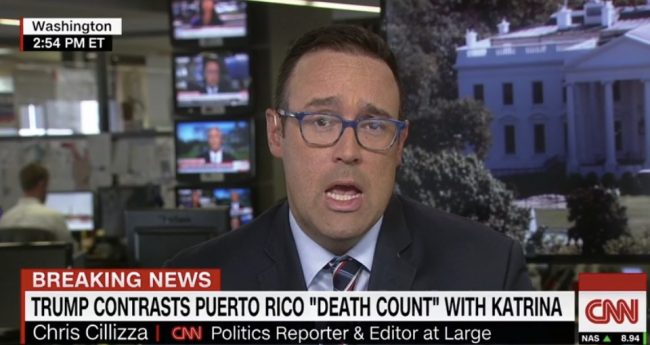 While Chris Cillizza is perhaps best known to the Twitter community as a pundit whose tweets are most likely to be ratio'd — meaning, they get more disapproving replies than likes or retweets — the former Washington Post blogger scored an influential and lucrative "eight figures" job at CNN this year (yes we know that he was JOKING!) He runs a daily political analysis blog called The Point for the cable news network and frequently appears on-air throughout the day. Needless to say, Cillizza's success at CNN has allowed him to move past that embarrassing episode where he dedicated the "Mad Bitch Beer" beverage to Hillary Clinton.
---
Robert Costa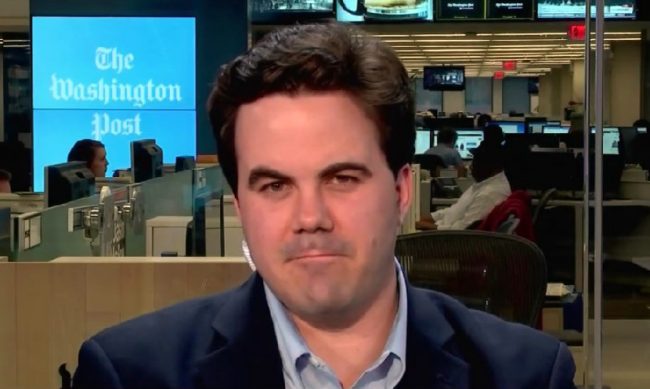 This national political reporter for the Washington Post churned out one must-read story after another in 2017. In April, he was named the moderator of Washington Week on PBS. And he's been an MSNBC mainstay, whose appearances on Deadline: White House have been an integral part of that program's strong launch. At only 32, Costa stands to be one of the premier reporters in Washington for quite a long time. (JD)
---
SE Cupp
S.E. Cupp, every liberal's conservative of choice, signed on with HLN this year to host her own evening politics show, SE Cupp Unfiltered. The one-hour panel show, co-hosted by Andy Levy and his reliable wit, covers politics, media, celebrity, and pop culture with a light touch. But Cupp — who also pens a fiery column for the New York Daily News — doesn't shy away from the serious stuff. Her commentary on arguably the biggest story of this year — the public reckoning over sexual harassment and explosive #MeToo movement — made her show a must watch. She and her panelists spawn smart and insightful commentary that flouts predictable political tribalism. When was the last time HLN got so much play on Mediaite? (AM)
---
Oliver Darcy
The ongoing battle between the Trump Administration and the media outlets that they feel are biased against them have put CNN media team in the spotlight. And no one has risen to the occasion of increased scrutiny better than Oliver Darcy. Yes, the Reliable Sources newsletter is put together by Brian Stelter, but Darcy's reporting and insightful observations have led his star to rise in 2017, which can only see as getting brighter in years to come. (CH)
NEXT PAGE: See who else made the cut for Best of the Rest!
Have a tip we should know? tips@mediaite.com