It's that time. With an opportunity to look back at a wild 2017, this list recognizes those influential news media figures whose voices and/or power rang out louder this year. That doesn't mean that all of these people are household names, and on the flip side, there are some very well paid and talented news media figures not on the list. This list is about influence on the debate and discussion. That manifested itself by elevating those with the most access to President Donald Trump as well as those who became his most aggressive critics.
In a year where a focus on national politics skyrocketed as a result of the new world we are living through thanks to President Trump, we believe the writers, editors, TV personalities and business people on this list have had the greatest impact on how politics gets delivered to the masses. And if you miss someone on this list, well check the "Best of the Rest" list for up and comers, influencers and old standbys who just missed the cut this year.
We guess we need to offer the obvious disclosure that placing these powerhouses in any sort of order becomes somewhat random, but we have given it a shot.
The Mediaite staff is proud to present the 2017 selections for Most Influential in Political News Media.
——————————————————————————————————————–
75. Yashar Ali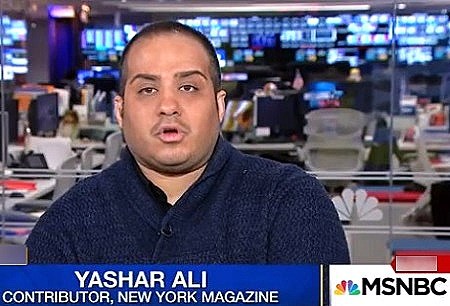 The former TV production assistant and political operative suddenly became one of the biggest names in journalism in 2017 as he became a go-to reporter breaking a number of high-profile harassment stories. The contributor for HuffPost and New York Magazine was the first to report on former Fox News host Eric Bolling's sexual misconduct. He also provided a number of major scoops related to the Harvey Weinstein scandal and snagged an interview with Kathy Griffin during the height of her controversy. Few internet journalists had either a bigger year, or a bigger impact on the biggest story of the year than Ali. (JB)
---
74. Samantha Bee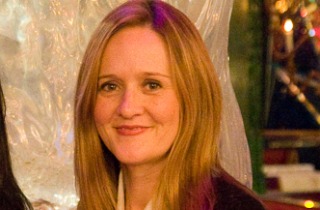 One of the last vestiges of a male-dominated media landscape is the late night host, but Samantha Bee has established a formidable beachhead in the brewing (and much overdue) landgrab. A time-honored and tone-deaf sentiment in comedy world has long been "women aren't funny" and yet, every we day we see on full display strong evidence that counters that dying and old-school sentiment. Bee has set her sights on President Trump and even created a "Not The Correspondent's Dinner" to serve as a sort of comedic protest. And let's be clear, Bee's program on TBS isn't worthy because she's a woman, it's just equal parts smart-as-hell and funny-as-hell, and has capably filled a niche that was left somewhat unfilled with Jon Stewart's departure from the late-night comedy slate. (CH)
---
73. Trevor Noah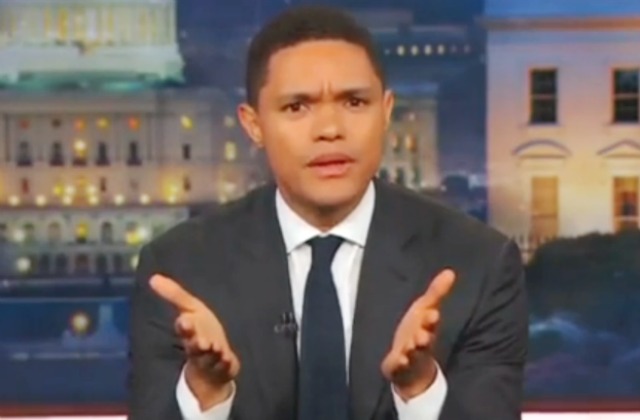 In the era where everything is "fake news," now's as good a time as any to host a show that makes fun of that very subject. The Daily Show is still Comedy Central's top source of political satire, and Trevor Noah has recently seen some of the best ratings he's had since he took over Jon Stewart's old desk. After all, President Trump and his acolytes have offered just a little b of material for Noah to use. The network has offered the South African comic an expanded contract for the next four years, so audiences can count on him to stick around for quite a while longer. (KM)
---
72. Savannah Guthrie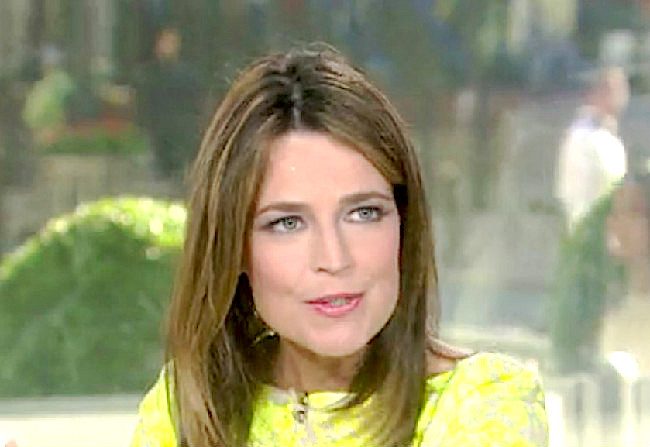 Guthrie was ringside to one of the year's most important developments, the comeuppance of a slew of media men accused of sexual harassment and assault. Her long-time partner on TODAY, Matt Lauer, one was of them, getting axed by NBC last month. Lauer, however, isn't the big story here. TODAY has dominated in its timeslot, particularly since the scandal, and much of that has to be a result of Guthrie's blend of approachable charm and journalistic grit. In other words, she's just at home confronting the president about being a birther as she is hamming it up with Al Roker in front of a giant turkey. (LB)
---
71. Harvey Levin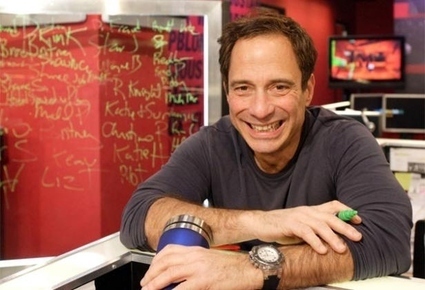 From hanging out in the Oval Office with President Donald Trump to having his own weekly show on Fox News, TMZ founder Harvey Levin has branched out from his celebrity gossip-sphere. His new weekend program OBJECTified has taken off with a number of in-depth interviews with notable public figures, including Hulk Hogan, Martha Stewart, and Arnold Schwarzenegger. But let's be honest, TMZ impacts the national debate more than anyone wants to admit and that is thanks to the savvy Levin. (CE)
70. Pete Hegseth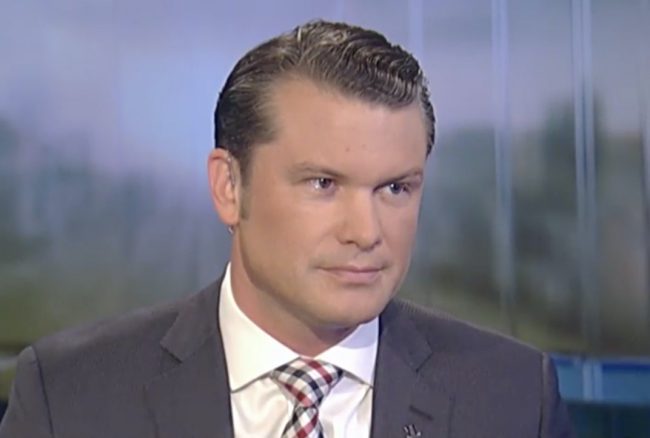 If you're not a cable news junkie, you may not know much about Fox News contributor Pete Hegseth (save for a 2015 axe-throwing moment gone awry), but he's turning into one of the network's most notable rising stars. The Fox & Friends Weekend co-host has been an ardent defender of President Trump's, and in June he got a chance to interview the President. Mediaite's recent profile of Hegseth explains more about his rise at Fox.(JF)
---
69. Brooke Baldwin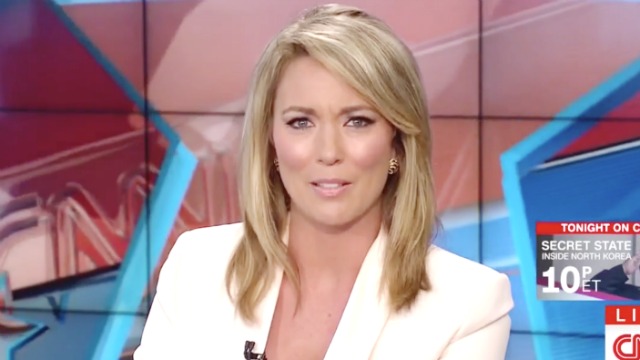 Brooke Baldwin's most viral moment of the year came when radio host Clay Travis made an astoundingly juvenile remark during an interview on her daytime CNN show. His sexist comment went viral, but one thing should not be lost in the comedy of the clip: Baldwin's characteristically professional handling of the segment. The anchor would later pen an op-ed for CNN condemning the remark and reminding Travis that "being demeaning to women does have consequences" — a comment that ended up being remarkably prescient, as it came in September. That was weeks before the #MeToo movement exploded, dominating the end of 2017 and revolutionizing the media landscape. Considering that she is on during the day, her show makes a disproportionate amount of news. (AM)
---
68. Bill Hemmer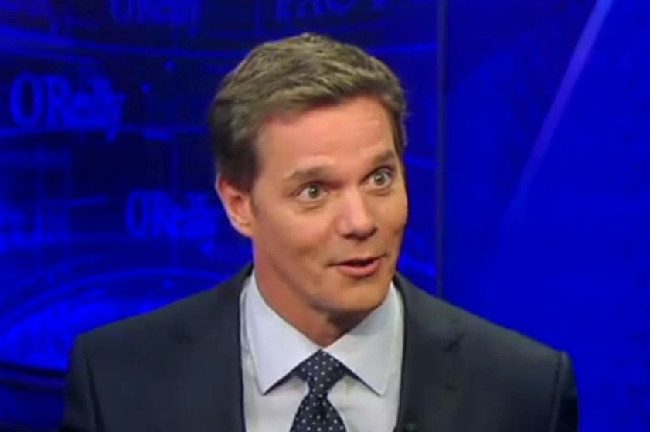 Bill Hemmer has been a familiar face to Fox News viewers for more than a decade now. The America's Newsroom anchor provides a seamless transition for the Fox audience from the opinion-driven comfort food of Fox & Friends to the more news-driven coverage of his program. While catering to a conservative, largely pro-Trump viewership, Hemmer has shown a willingness to occasionally confront Trump administration figures who appear on his show. Hemmer is a TV talent who could have ended up at any network but at Fox News he has been allowed to thrive. (JB)
---
67. Jim Bankoff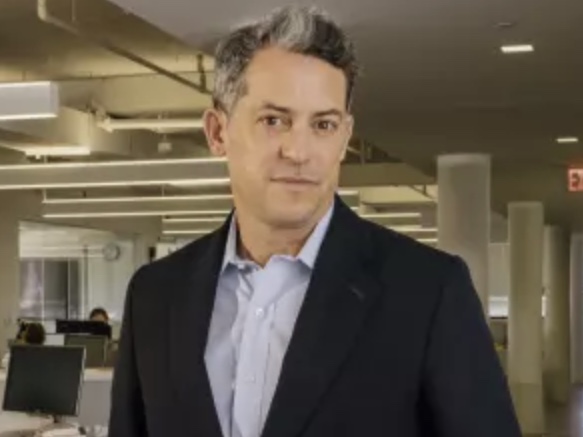 There are few pioneers of the current digital media landscape that still maintain a basic position of strength and growth, and Vox Media CEO Jim Bankoff is probably the best example of yesteryear's visionary that is currently enjoying a remarkably good time. Under his leadership, Vox Media has grown to include a number of titles including Eater, Curbed, Racked SB Nation, and Recode, and has continued to become a go-to news source for millennials. But for our purposes, Vox has continued to lead on many big stories, putting Bankoff in a unique place of influence. (CH)
---
66. Norah O'Donnell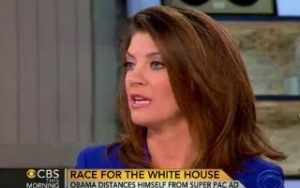 Among the many signature moments of 2017, few were more compelling than the manner in which CBS Morning Show hosts addressed their viewers in light of Charlie Rose's swift and sudden fall from grace. O'Donnell offered her signature combination of gravitas, pathos, and relatability to viewers. CBS This Morning has become the place where viewers looking for a little more hard news but not too much politics turn each morning. While the morning shows are nowhere nearly as relevant as they used to be, anchors like O'Donnell and her terrific co-host Gayle King keep people talking. (CH)
---
NEXT PAGE: See who made the cut for our #65-56 selections!
Have a tip we should know? tips@mediaite.com