MeiselPic: What Your Facebook Friends Might Look Like If They Were Super-Hot Models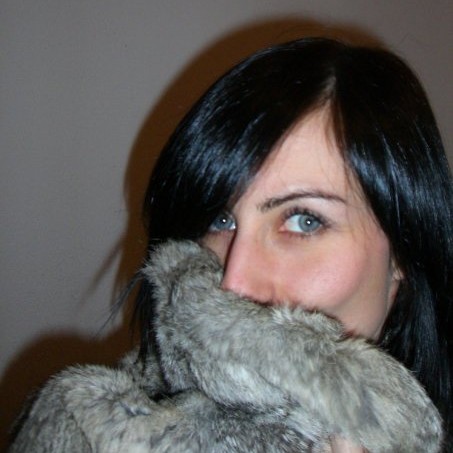 "What is this MeiselPic thing and where do I sign up?" was my initial reaction upon seeing one of the photographs from the already (in)famous editorial featured in the December issue of Vogue Italia. MeiselPic, however, is alas not a new Twitter photo service, but a social media-inspired multi-pic editorial by noted fashion photographer Steven Meisel.
It's a fact that Meisel launched careers of many models including Linda Evangelista and Naomi Campbell, but what separates him from other big fashion photographers is his constant desire to push boundaries, often reflecting social issues in his work. His 9/11 inspired editorial "State of Emergency" caused quite a stir and he was accused of glamorizing the war in Iraq with his "Make Love Not War" series of photographs. Meisel is also behind the first ever all-black issue of any fashion magazine and is responsible for putting Crystal Renn, a plus size model, on the cover of Vogue. He is a superstar.
So, it was only a matter of time before Meisel gave us his two cents on what is going on with fashion and social media. The good news is: he seems to think it's cool. Let's not fool ourselves into thinking that MesielPic is a 'spoof of Twitter' — or that it's not "editorial" enough (which is what a lot of commenters out there are saying, because Vogue Italia and Meisel doesn't know what they're doing, right?). The models are wearing pieces from Resort 2010 collections and despite the fact that these photos do not necessarily look "professional," that's the point — Meisel is shooting for style, and theme, and mood. Besides, these girls know exactly what they are doing. Remember, they show off clothes for a living.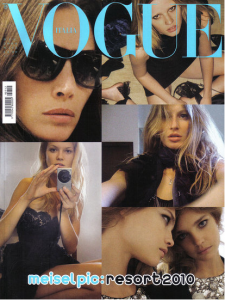 At the same time, it's undeniable that Meisel gave all the fashion bloggers out there big props for putting great outfits together every day and posting them online for the world to see. Vogue may still dictate what we wear from the top, but with the rise of blogs and social media we've been able to see, play with and experience the actual practical application of these trends – presented via social media with unique style and personal flair. And since the lowering of traditional barriers to entry has produced an explosion of creativity all over the web, why not in fashion? I don't know about you, but lately I've been more inspired by random Janes and Carolines, then I've been by Anna Wintour. So, all of you fashion lovers out there, know that all those TwitPics and Lookbook posts are definitely not being ignored. Step away Wintour – the new influencers are taking over!
Even so, Meisel definitely asserts himself here with an almost ridiculous array of top talent. What's fun about it — and meta — is that it is a genuine representation of his "network," featuring not only the hot faces of the moment but his hot faces, women who are at various stages of their careers, and their association with him. The fact that Meisel used Christy, Linda and Naomi — that all-powerful 90s triumvirate who defined 'supermodel' arguably more than any models at any time — adds another dimension to the portfolio, and makes it not just a series of pictures in the style of social media, but exists as a representation of Meisel's actual social network. The styling (by Karl Templer) also seems to be meant to reflect each girl's personality and style; models, usually meant to become whatever a stylist envisions, are here meant specifically to embody themselves. In that sense, MeiselPic is a true success, because it captures the essence of what it was inspired by. But also, they all look really hot.
See the full MeiselPic: Resort 2010 editorial below, with comments from yours truly (and a few notes from my editor, Rachel Sklar). Thanks to Fashionologie for posting the full editorial, which is also available on Models.com.
Warning: some of the photos are extremely hot. (With a few NSFW offerings, depending, of course, where you W.) Enter at your own risk.
>>>NEXT: MeiselPic for Vogue Italia
Have a tip we should know? [email protected]