MoveOn Asks Justice Dept. To Investigate Romney's 'Retroactive' Retirement From Bain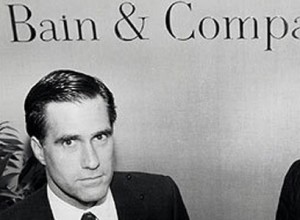 Democratic group MoveOn.org Political Action is asking the Justice Department to investigate whether Mitt Romney violated the law when he stated, in a 2011 ethics filing, that he was not active in Bain Capital after 1999.
RELATED: Romney Advisor To Candy Crowley: Romney 'Retired Retroactively' From Bain
The group submitted an analysis and letter calling for investigation on the grounds that "there is good reason to believe GOP presidential nominee Mitt Romney may be criminally liable for false statements he made in 2011 in his federal financial disclosure filing (form SF-278)—in apparent violation of the federal False Statements Act (18 U.S.C. §1001)."
In July, the Boston Globe had reported that, based on SEC filings, "Romney continued to serve as chief executive and chairman of Bain Capital, as well as the principal in a number of Bain-related entities, until as late as 2002."
In the 2011 filing MoveOn cites, Romney stated he "has not been involved in the operations of any Bain Capital entity in any way'' since Feb. 11, 1999." MoveOn's press release asserts there is "substantial evidence that Mitt Romney may have committed a felony."
The Romney campaign responded to the move. Via the Boston Globe:
A Romney campaign spokesman, Ryan Williams, dismissed MoveOn.org's move as a political attack. A standard to prove a felony under the False Statements Act is that a person knew the statement was false.

"This is nothing more than a political stunt from a liberal special interest group that is desperate to distract from the record unemployment and skyrocketing deficits caused by President Obama's failed economic agenda,'' Williams said.
In 1999, Romney took a leave off absence from Bain to head the Salt Lake City Utah Olympics Organizing Committee — but MoveOn contends Romney held "key fiduciary positions" even after he said he was no longer involved in Bain operations. Per their memo:
"Although Governor Romney may deny having exercised that power, that ultimate responsibility and authority over tens of millions of shares of stock of other companies, and his awareness of the acquisitions evidenced by his signing of the forms, is clearly inconsistent with his flat disavowal of 'any' involvement in the 'operations of any Bain Capital entity in any way.'"
The standards to prove such a felony include whether the statement was false at the time it was made and whether the person knew the statement was false.
Senior Romney adviser Ed Gillespie responded to the controversy over the issue back in July saying that Romney took a leave of absence to focus on the Olympics, and "he ended up not going back at all and retired retroactively to February of 1999 as a result."
Have a tip we should know? tips@mediaite.com