Mueller Reportedly Investigating Michael Flynn Plot to Kidnap Cleric For $15 Million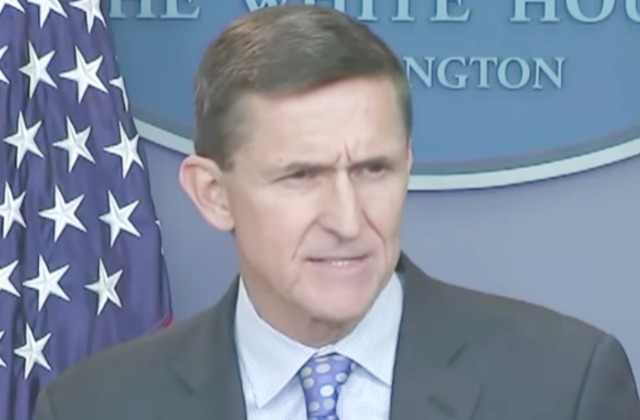 Just when you thought it couldn't get any nuttier.
The Wall Street Journal is reporting that Special Counsel Robert Mueller is investigating an alleged proposal involving ex-National Security Adviser Michael Flynn forcibly removing a Muslim cleric from the United States and returning the cleric to Turkey in exchange for millions of dollars.
Under the alleged proposal, Mr. Flynn and his son, Michael Flynn Jr., were to be paid as much as $15 million for delivering Fethullah Gulen to the Turkish government, according to people with knowledge of discussions Mr. Flynn had with Turkish representatives. President Recep Tayyip Erdogan, who has pressed the U.S. to extradite him, views the cleric as a political enemy.
Per the WSJ, the FBI has spoken to a number of individuals about a New York City meeting in December 2016 where Flynn and his representatives met with Turkish officials to discuss the removal of Gulen. The plot would have involved flying Gulen by a private plane to a Turkish prison island.
This meeting occurred during the presidential transition and after Flynn had been tapped by Trump as his national security adviser. It was a follow-up to a September 2016 meeting that was also attended by former CIA Director James Woolsey. Woolsey has said that Gulen's forcible removal was brought up in that discussion. Besides Flynn, Erdogan's son-in-law and Turkey's foreign minister were present at that September meeting.
In response to the report, a White House spokesperson stated that there wasn't "any evidence that such a meeting took place" and that if it did "it happened not withstanding the transition."
Earlier this month, it was reported that Mueller had enough evidence to bring charges against Flynn and his son, Michael Flynn Jr.
[image via screengrab]
—
Follow Justin Baragona on Twitter: @justinbaragona
Have a tip we should know? [email protected]