NBA Star Dwyane Wade Torches Laura Ingraham For Racially Tinged LeBron Commentary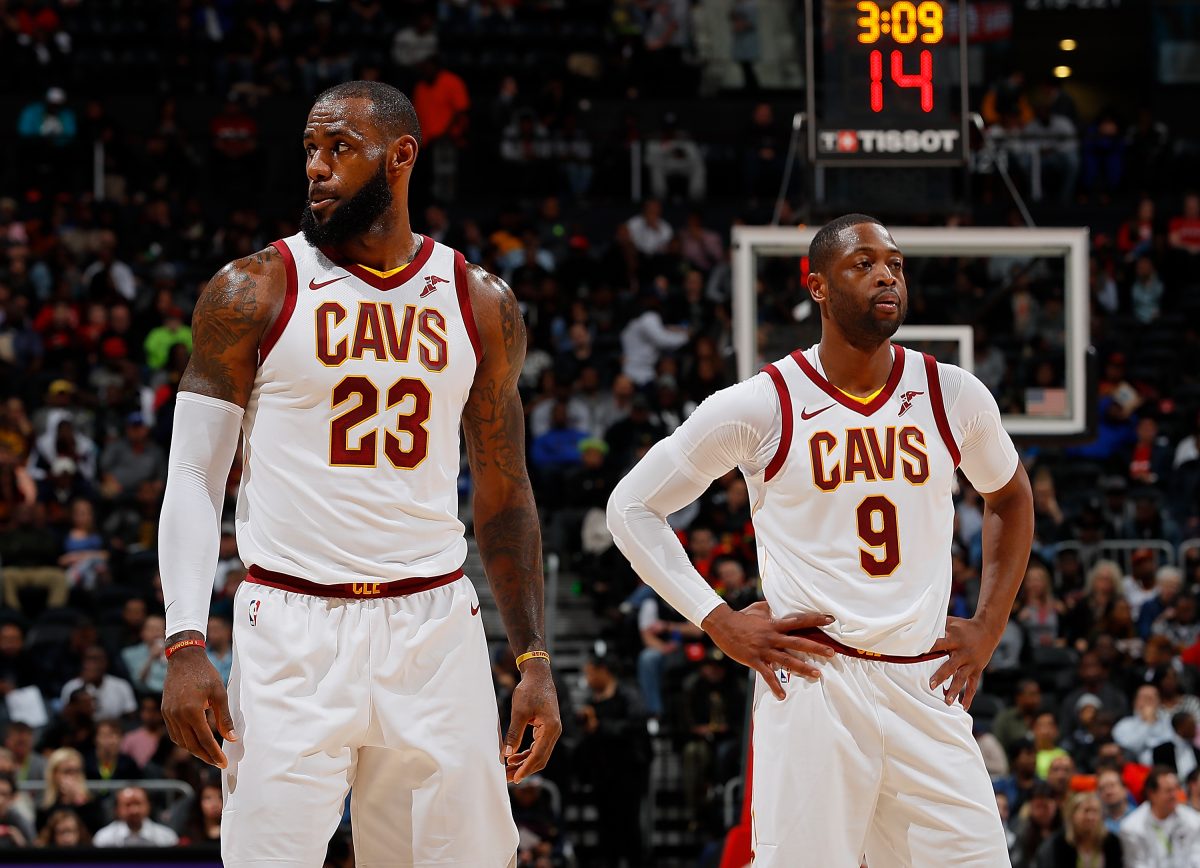 In a mini-monologue at the end of her Fox News program last night, Laura Ingraham took aim at NBA superstar LeBron James for criticizing President Donald Trump. Reacting to a video piece James did for UNINTERRUPTED, Ingraham told the Cleveland Cavs star to "shut up and dribble" while calling his commentary "barely intelligible."
Ingraham's remarks, in which she also wondered aloud why "must they run their mouths like that," was met with immediate condemnation on social media. Much of the criticism centered on a number of things — the belief that Ingraham's comments were racially insensitive, her dismissal of LeBron's opinions because he's a sports star and her insinuation that he's dumb.
This morning, one of James's closest associates in the NBA — former teammate Dwyane Wade — took to Twitter to lay into Ingraham while invoking the president.
They use to try and hide it.. now the president has given everyone the courage to live their truths. https://t.co/OwLSMHIG0m

— DWade (@DwyaneWade) February 16, 2018
As you can see in the tweet above, Wade said that [t}hey used to try and hide it" — essentially stating that Ingraham didn't attempt to use coded language or "dog whistles" during her commentary and was pretty much up front with the racially tinged language. He also indicated that the election of Trump has allowed others to be more upfront with their bigotry.
Wade is far from the only sports star who has commented on the Ingraham segment. Philadelphia Eagles player Chris Long took to Twitter to detail a bunch of times that Fox News has solicited political opinions from celebrities.
UPDATE 4:52 PM ET: Mediaite received the following statement from Laura Ingraham:
"In 2003, I wrote a New York Times bestseller called 'Shut Up & Sing,' in which I criticized celebrities like the Dixie Chicks & Barbra Streisand who were trashing then-President George W. Bush. I have used a variation of that title for more than 15 years to respond to performers who sound off on politics. I've told Robert DeNiro to 'Shut Up & Act,' Jimmy Kimmel to 'Shut Up & Make Us Laugh,' and just this week told the San Antonio Spurs' Gregg Popovich to 'Shut up & Coach.' If pro athletes and entertainers want to freelance as political pundits, then they should not be surprised when they're called out for insulting politicians. There was no racial intent in my remarks – false, defamatory charges of racism are a transparent attempt to immunize entertainment and sports elites from scrutiny and criticism. Additionally, we stated on my show that these comments came from an ESPN podcast, which was not the case – the content was unaffiliated with ESPN."
[image via Getty Images]
—
Follow Justin Baragona on Twitter: @justinbaragona
Have a tip we should know? [email protected]