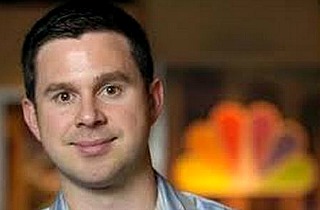 During Tuesday night's State of the Union address, President Barack Obama closed by speaking at length about Staff Sgt. Cory Remsburg's experience being wounded on the battlefield in Afghanistan and recuperating from a brain injury. His moving story brought the House chamber to its feet for a prolonged ovation for Remsburg.
NBC News Senior Political Editor Mark Murray ignited controversy on Wednesday when he said that Remsburg's story is similar to the personal journey that Obama has gone through.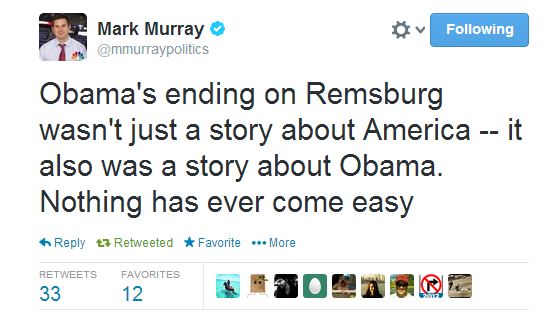 He expanded on this theme in a post for NBC News' "Frist Read" feature. "That story could also apply to Obama himself: Nothing in his seven years on the national political stage (2007-2014) has come easy," wrote a team of NBC analysts including Murray.
The 2008 race for the Democratic nomination. Even that general election. The health-care law. The re-election campaign. And now the president's current situation in which he finds himself bloodied and bruised after the botched health-care rollout.
Asked for comment on this take by reporters with The Blaze, Murray defended the analysis but said that the comparison between Remsburg and Obama is an indirect one.
"We were not comparing Remsburg's story directly to Obama, who in a way has lived a charmed life (especially before becoming president)," Murray said. "But we were talking about the story of perseverance – and that does apply to Obama. Stumbling, making mistakes, and getting up from defeat. That is the story that we said could apply to Obama."
"Just talking about the story of perseverance," when asked specifically about his linking Obama being politically "bloodied and bruised" to Remsburg's real wounds. "And no doubt, the president and his supporters see the story of perseverance as the lesson of the Obama presidency, if it is to be successful."
Read the full report via The Blaze
[Photo via NBC News]
— —
> >Follow Noah Rothman (@NoahCRothman) on Twitter
Have a tip we should know? [email protected]