Neal Boortz: GOP Won't Take Senate in 2014, and It's Social Conservatives' Fault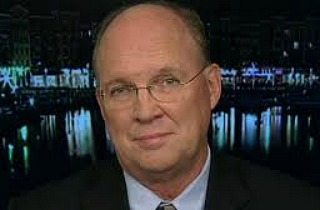 Retired conservative talk radio host Neal Boortz appeared on Sean Hannity's radio program on Thursday to offer his political predictions for 2014. When asked how he thinks the GOP will fare in the coming midterm elections, Boortz insisted that the Republican Party will fail to retake control of the Senate in spite what he said will be a bad political environment for Democrats. When asked why the GOP would fall short of retaking the upper chamber of Congress, Boortz blamed aggressive social conservatives.

"The survival of our republic may depend on getting the Democrats out of control of the Senate, sending Harry Reid into the position of minority leader in the U.S. Senate," Boortz told Hannity. "the survival of the republic may depend on that."
He added that Democrats are taking precautions for losing the Senate, including November's invocation of the "nuclear option." However, Boortz said he thought the GOP would fail to remove Reid from his post as Senate majority leader.
RELATED: Study Suggests Low IQ, Social Conservatism, And Prejudice Go Hand In Hand
"They'll keep the House, but they're not going to get the Senate and I'll tell you why," Boortz said, "because they simply cannot resist the urge, the impulse to get into this social conservatism."
He insisted that the Republican message of small, manageable government is a winning message, but the party's individual candidates will muddy that message by delving into social issues.
"They can't stick to the small government message," Boortz asserted. "The Republicans have this drive, this maniacal, this obsessive drive to get into social conservatism."
The conservative talker cited races like the Senate race in Georgia where he insisted that the party is set to nominate a candidate to replace the outgoing Saxby Chambliss (R-GA) who is unelectable, potentially handing a safe GOP seat to Democrats in 2014.
Listen to the clip below via The Sean Hannity Show:
h/t Breitbart
[Photo via screen grab]
— —
> >Follow Noah Rothman (@NoahCRothman) on Twitter
Have a tip we should know? [email protected]