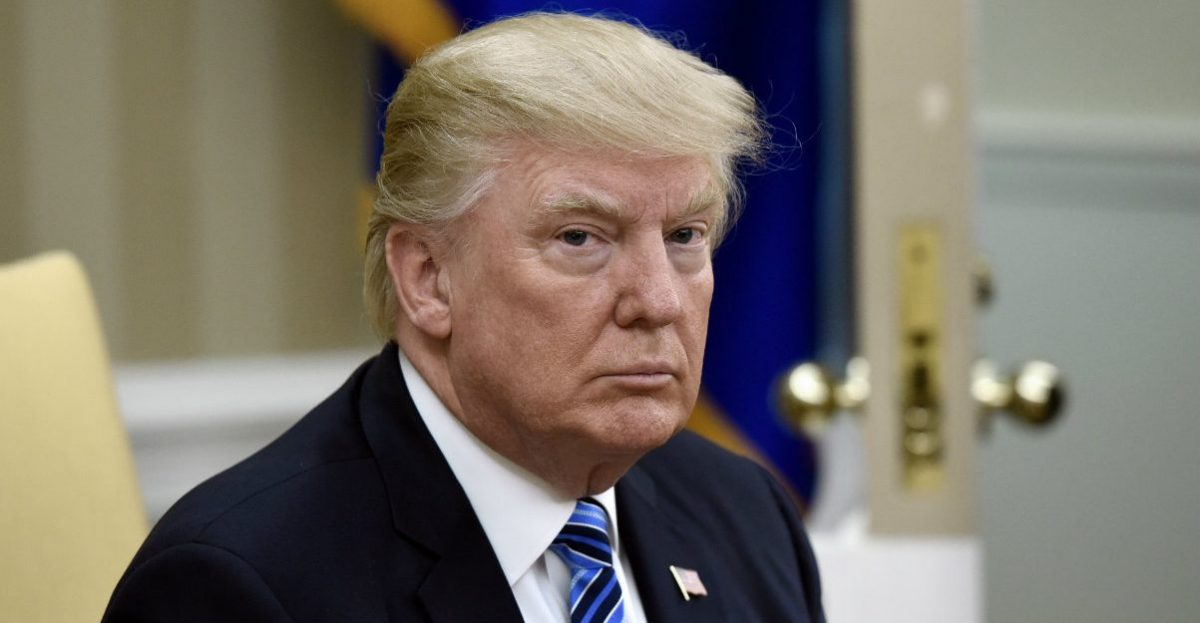 Last week during his big testimony, former Trump lawyer Michael Cohen claimed the president "directed me to threaten his high school, his colleges and the College Board to never release his grades or SAT scores." Now the Washington Post has a detailed new report on an effort in 2011 to conceal Donald Trump's high school transcript.
According to the Post, the then-headmaster of New York Military Academy got an "order" to find Trump's records and "bury them":
The superintendent of the private school "came to me in a panic because he had been accosted by prominent, wealthy alumni of the school who were Mr. Trump's friends" and who wanted to keep his records secret, recalled Evan Jones, the headmaster at the time. "He said, 'You need to go grab that record and deliver it to me because I need to deliver it to them'"…

Those who were aware of the 2011 effort to conceal Trump's records said the request set off a frenzy at the military academy.

"I know for a fact that in 2011, the decision was made by the superintendent to remove those records and secure them so no one on the staff could get to them," said Richard Pezzullo, a graduate who worked closely with school officials in a drive to save the school, which was then in financial distress. "People had been making inquiries, and there was a paramount interest in securing those records."
Jones says after finding Trump's old transcript, he told his boss "I don't know if we should be doing this," but the response he got was that "several wealthy alumni, including a close friend of Mr. Trump, were putting a lot of pressure on the administration to put the record in their custody for safekeeping."
He also claims it was "the only time in my education career that I ever heard of someone's record being removed."
The superintendent at the time, Jeffrey Coverdale said the whole thing was "highly unusual," adding that he doesn't really know what happened to the records after he left in 2013.
The Post report notes how back in 2011, Trump was raising questions about Barack Obama's background and said his records should be released––something he continued talking about into the 2012 election.
WaPo attack on alleged high school incidents by @MittRomney is a hit job to me. Where are @BarackObama's high school and college records?

— Donald J. Trump (@realDonaldTrump) May 17, 2012
You can read the full report above.
[photo via Getty Images]
Have a tip we should know? tips@mediaite.com
Josh Feldman - Senior Editor