Bernie Sanders Signs DNC Loyalty Pledge, Promises to Run and Govern as a Democrat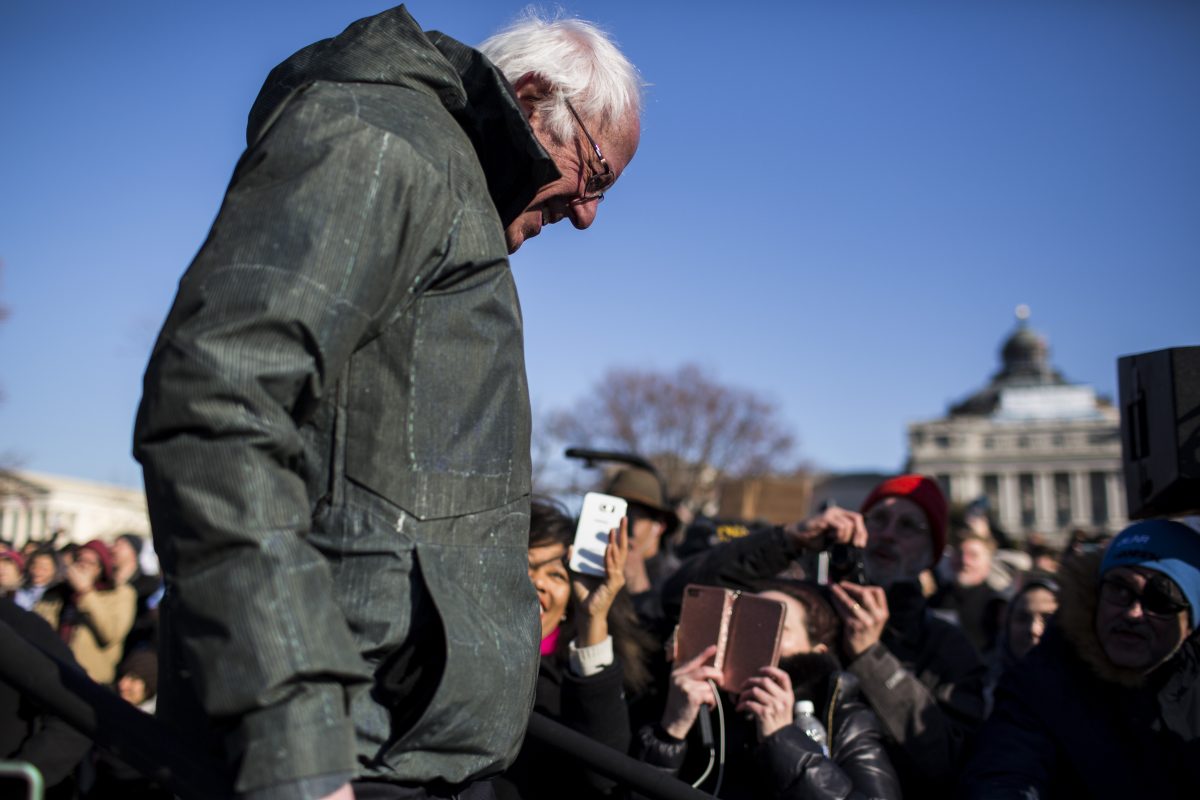 In a signed statement, 2020 presidential hopeful Sen. Bernie Sanders (I-VT) officially joined the Democratic Party, a change he was required to make to receive the DNC nomination.
"I hereby affirm that, upon publicly announcing my candidacy for the Democratic nomination for President of the United States in the 2020 election, I am a member of the Democratic Party," Sanders declared in a statement released on his website. "I will run as a Democrat, accept the nomination of my Party, and I will serve as a Democrat if elected."
While Sanders previously ran for the party's nomination and caucuses with Democrats, he has run as an independent his entire Senate career — dating back to 2006. His label as an independent has contributed to criticism lobbed at him from party-loyal Democrats, who often paint Sanders as a hostile outsider given his past resistance to officially joining the party.
However, the DNC changed its rules for the 2020 election and forced Sanders to join the party to run in the Democratic primary.
The second paragraph of Sanders' statement added the following:
"I acknowledge that the National Chairperson of the DNC is authorized to determine whether a presidential candidate has established substantial support for their nomination as the Democratic candidate has established substantial support for their nomination as the Democratic candidate for the Office of the President of the United States, is a bona fide Democrat whose record of public service, accomplishments, public writings and/or public statements affirmatively demonstrate that the candidate is faithful to the interests, welfare, and success of the Democratic Party of the United States, and will participate in the Convention in good faith."
[image via Zach Gibson/Getty Images]
Have a tip we should know? tips@mediaite.com