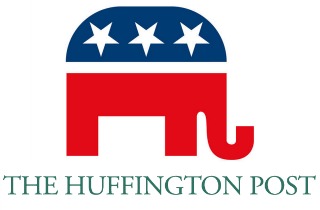 The New Hampshire Republican State Committee blasted The Huffington Post this week for a report on an energy efficiency bill backed by Senator Jeanne Shaheen and how her Republican opponent Scott Brown was lobbying Republicans not to support it because, HuffPost reported, he didn't want to give Shaheen "something to run on."
At particular issue here is HuffPost's initial reporting on how Senator Kelly Ayotte, a Republican, decided on her vote. She ultimately voted with Shaheen (even though the bill ended up being blocked in the Senate), but told HuffPost that she had spoken to Brown about the vote.
According to WMUR, the story by Ryan Grim initially framed Ayotte's comments with the headline "New Hampshire Republican throws Scott Brown under the bus" before it was amended. And the New Hampshire GOP is fired up, claiming Grim mislabeled the situation and that Ayotte was not vigorously lobbied by Brown.
In a statement by the New Hampshire Republican State Committee's chair, the group blasts the Huffington Post for not taking more action to fix the story, despite the corrections already amended to the report.
"A legitimate news organization would have already disciplined the author and retracted this false story. But the Huffington Post's lack of action confirms that it is more interested in dishonest political advocacy than actual journalism." In a statement, Horn pledged to "alert all state and federal Republican candidates" about the Huffington Post's "lack of standards."
[h/t Erik Wemple]
[image via screengrab]
— —
Follow Josh Feldman on Twitter: @feldmaniac
Have a tip we should know? [email protected]
Josh Feldman - Senior Editor