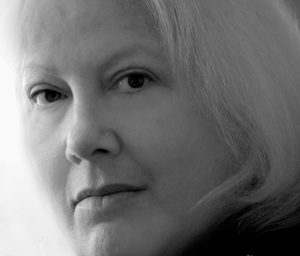 I am thrilled to announce today that award-winning journalist, media entrepreneur and Internet publisher Nikki Finke is returning to the news business. After taking a three-year hiatus, she will be joining Mediaite as its Senior Columnist starting in January 2017.
Nikki will have complete autonomy to opine, and I quote: "on what she wants and how she wants to say it," which were her only conditions for joining us. The hiring of Nikki comes as Mediaite has welcomed record traffic (and is on track again to break that record this month) and become a, if not the, leader in the national debate over media and politics. I am confident that Nikki's fearless voice, which so many know all too well, will now help take Mediaite to new heights.
Because of a non-compete agreement, she won't be writing about the entertainment industry but everything else, including much of what Mediaite covers on a daily basis, will be fair game for her forthcoming Mediaite column.
Here is how Nikki described her decision to join us: "I don't want managerial duties. I don't want bosses or editors. I don't want contracts. So I have none," she explained. "I rejected other offers to return to journalism but accepted yours because of the freedom you are giving me. I can write regularly or irregularly, long or short, fiercely or forgivingly. At this stage in my 40-year journalism career, that's what I want and need."
Nikki is probably best known as the pioneering Founder & Editor-in-Chief of Deadline Hollywood from March 2006 through December 2013. After three years of owning and running by herself what was then called DeadlineHollywoodDaily.com (she bought the URL for 14 bucks and change), she sold the entertainment news, analysis and commentary website in June 2009. From 2009-2011 she added General Manager and President duties, and in December 2011 she received the additional title of Editorial Advisor to the parent company Penske Media Corp.
Nikki's long journalism career has included positions around the world writing about local, national, political and international news on staff or contract for the AP, Newsweek, Los Angeles Times, Dallas Morning News, New York Observer, New York Magazine, Los Angeles Magazine and LA Weekly, and as freelance for Vanity Fair, Esquire, The New York Times, The Washington Post and Salon. In those capacities, she has received multiple recognitions, from the White House Correspondents Association's Merriman Smith Award for outstanding White House coverage under deadline pressure (as part of a Newsweek team) to the Best Of The West competitions, AltWeekly Awards, National Entertainment Journalism Awards, and Southern California Journalism Awards including Entertainment Journalist Of The Year
Over her career, Nikki has worked in every aspect of media: daily and weekly newspapers, weekly newsmagazines and monthly glossies, on-air TV, on-air radio, wire service, Internet blogs and websites. A native New Yorker and Wellesley College graduate, she was an Associated Press newswoman in the Baltimore and Boston bureaus, then an AP editor on the World and Foreign Desks, and finally an AP foreign correspondent posted to the Moscow and London bureaus. As a Newsweek correspondent in the Washington DC bureau, she covered politics, government, wars and social issues until she moved to the Los Angeles bureau where she wrote her first Hollywood business stories. In 1987, she became a staff writer on the Los Angeles Times for features and entertainment. By 1994 she was West Coast Editor and Hollywood columnist for first the New York Observer and then New York Magazine. She also hosted an entertainment industry show on Southern California public radio.
Nikki joined LA Weekly as its 'Deadline Hollywood' print columnist in 2002 when a defamation lawsuit she filed against Disney, News Corp and the New York Post rendered her nearly unhireable by mainstream publications. In March 2006, she started DeadlineHollywoodDaily.com as an online version of her print column. Her ability to get scoops during the 2007-2008 writers strike and for years afterward cemented her status as the most powerful journalist in Hollywood.
Nikki has been profiled on page one of The New York Times and Los Angeles Times and in The New Yorker, New York Magazine, listed among opinion-makers on The Drudge Report, and named to power lists by Vanity Fair, Forbes, Elle and Time Magazine. She also was written into storylines on HBO's Entourage, NBC's 30 Rock, Showtime's Californication, CW's Gossip Girl and other TV series.
From 2011- 2016 Nikki has been a judge for the Mirror Awards competition held by Syracuse University's S.I. Newhouse School for Public Communication honoring excellence in media industry reporting.
Nikki also briefly wrote about the entertainment industry at NikkiFinke.com from June 12-August 12, 2014.
In August 2015, she became Founder & CEO of Hollywood Dementia LLC. She will continue to edit and present and post showbiz short fiction written by 100+ insiders at HollywoodDementia.com. She and HBO recently signed a first look deal for the website.
On Twitter, @NikkiFinke has more than 300,000 followers so feel free to join her there as well.
This is a big development for Mediaite as we continue our move to even more thoughtful pieces in this important time in our nation's history.
(Nikki Finke photo by Jen Rosenstein copyrighted 2015.)
Have a tip we should know? tips@mediaite.com