Nikki Haley Calls Out Anonymous Official in New Washington Post Op-Ed: 'Step Up and Help' or Resign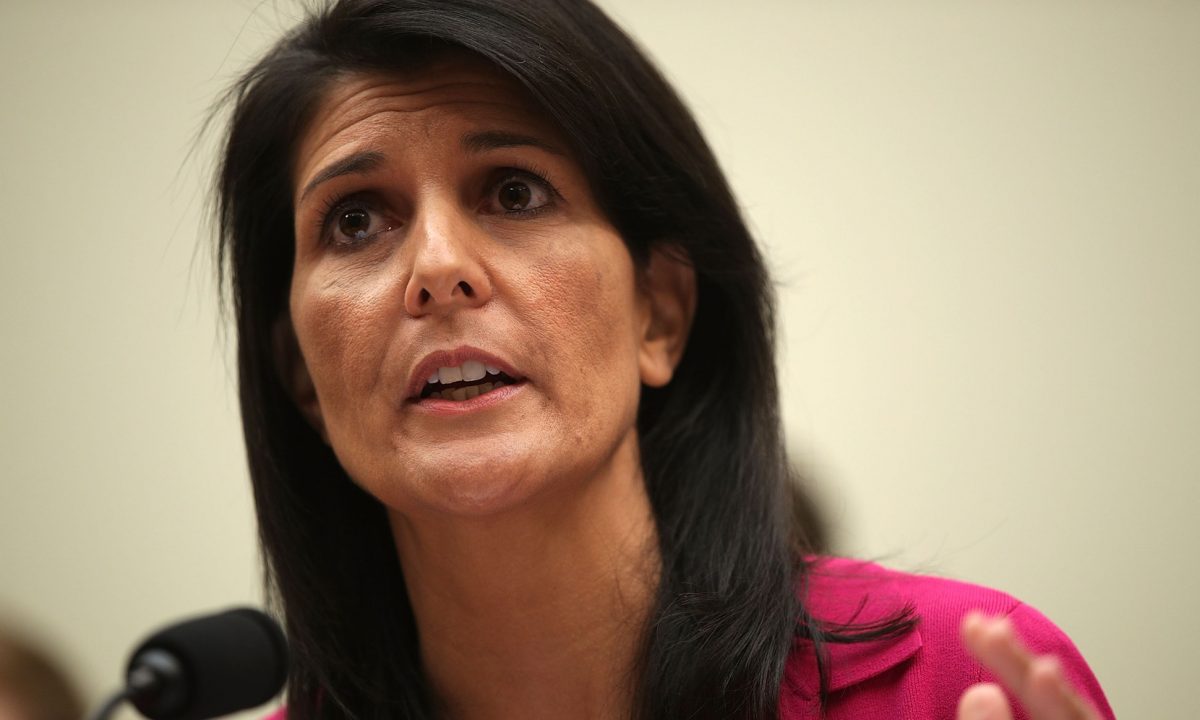 On Friday, the Washington Post published an op-ed by Ambassador to the United Nations Nikki Haley slamming the anonymous author of the New York Times op-ed.
In her opinion piece, Haley stressed that in her view, what the anonymous author was doing was "dangerous" and "extra-constitutional."
"What this anonymous author is doing is very dangerous," Haley opined. "He or she claims to be putting the country first, and that is the right goal. Everyone in government owes a greater loyalty to our country and our Constitution than to any individual officeholder."
She continued on: "But a central part of our democracy requires that those who work directly for the president not secretly try to undermine him or his policies. What the author is describing is an extra-constitutional method of addressing policy disputes within the administration. That's wrong on a fundamental level."
Haley also noted that if the author was indeed a senior Trump administration official he or she would have plenty of opportunities to address their concerns with the president directly rather then take them to the Times.
She also suggested the remedy for not being able to persuade POTUS should be to resign.
"This official has ample opportunity to try to persuade the president to change course," Haley wrote. "If the author is frustrated by an inability to persuade the president, then he or she is free to resign."
She then suggested the anonymous author should "step up and help"  do great things for the country and if he or she is "bothered by the president's action, then "do not stay in your position and secretly undermine the president and the rest of our team. It is cowardly, it is anti-democratic, and it is a disservice to our country."
Read the full op-ed here.
[photo via Getty Images]
Have a tip we should know? tips@mediaite.com