'No Kidding': Twitter Gets Snarky After Liberal Site Just Now Realizes Media Matters Is Pro-Clinton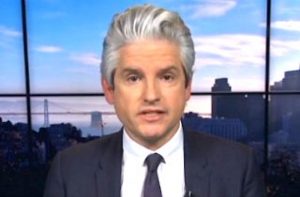 The New Republic wrote an expose on Media Matters for America Monday that included a shocking– simply shocking– revelation: the David Brock-run organization may have been biased in Hillary Clinton's favor.
In our numerous conversations with past Media Matters staff, there was a consensus that in the lead-up to Clinton's announcement of her candidacy in 2015, the organization's priority shifted away from the mission stated on its website—"comprehensively monitoring, analyzing, and correcting conservative misinformation"—and towards running defense for Clinton. The former staffers we spoke to largely felt that this damaged Media Matters's credibility and hurt the work it did in other areas. "The closer we got to the 2016 election the less it became about actually debunking conservative misinformation and more it became about just defending Hillary Clinton from every blogger in their mother's basement," one former staffer told us.
While the piece itself is an interesting look into the future of Media Matters in a post-Clinton political world, the fact that TNR treated the liberal watchdog's pro-Clinton slant like some sort of  secret earned snark from conservatives, who have claimed the same thing for the better part of a decade.
Former staffers tell us @mmfa had one standard for the Clintons, and a different one for everybody else. https://t.co/lxi34oIFma pic.twitter.com/CQlFJcWjV0

— New Republic (@NewRepublic) December 20, 2016
Shocking development https://t.co/pN7UNyRrGV

— Seth Mandel (@SethAMandel) December 20, 2016
so much nonplus https://t.co/1vxZ6iTc86

— Jonah Goldberg (@JonahNRO) December 20, 2016
To quote @jamestaranto,
HA HA HA HA HA HA HA HA HA HA HA HA HA HA HA HA HA HA HA HAHA HA HA HA HA HA HA HA HA HA HA HA HA HA HA HA HA HA HA https://t.co/winINszTpz

— David Freddoso (@freddoso) December 20, 2016
No kidding? We never noticed. https://t.co/Qk2hLQzRy1

— Mark Hemingway (@Heminator) December 20, 2016
No.

— David Rutz (@DavidRutz) December 20, 2016
#eyeroll https://t.co/9Y39ebBy26

— Gabriel Malor (@gabrielmalor) December 20, 2016
Really??? They hid it so well https://t.co/UGGfhCy9qL

— bitteranagram (@bitteranagram) December 20, 2016
In other shocking news, water is actually wet. https://t.co/udtVnf424r

— Jay Caruso (@JayCaruso) December 20, 2016
In other news, water is wet, and the sun rose in the east this morning. https://t.co/YBdIiKNASQ

— Ed Morrissey (@EdMorrissey) December 20, 2016
am i ever disillusioned https://t.co/8jeWbLzwXg

— James Taranto (@jamestaranto) December 20, 2016
Shock headline https://t.co/fa86mkV7KP

— Ben Pershing (@benpershing) December 20, 2016
Next thing they'll tell us @ThinkProgress is a non-partisan news outlet. https://t.co/6tnZWS5cJQ

— JWF (@JammieWF) December 20, 2016

[Image via screengrab]
—
>>Follow Alex Griswold (@HashtagGriswold) on Twitter
Have a tip we should know? tips@mediaite.com