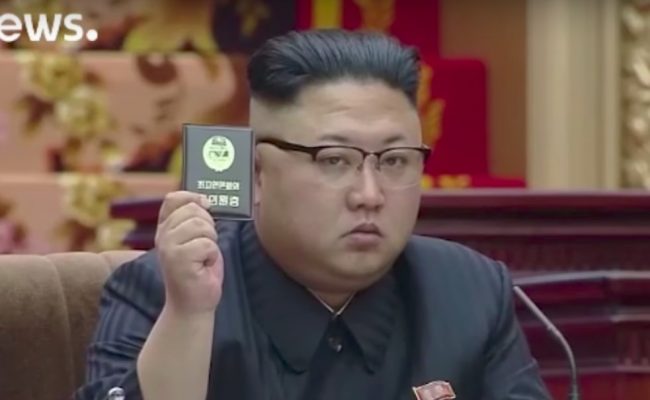 A North Korean newspaper published a commentary today that includes their fears of Trump, even going as far as calling him a "psychopath," the Washington Post reported Thursday.
The commentary talked about how Trump might "launch a preemptive strike on North Korea to distract from domestic political problems" and used the example of how Bill Clinton launched a military attack on Iraq while being investigated for his sex scandal.
The North Korean commentary drew in South Korea which they said should realize "following psychopath Trump … will only lead to disaster."
The newspaper, Rodong Sinmun, is a North Korean state newspaper that is the official mouthpiece of the Central Committee of the Workers' Party of Korea. It's not the first time Rodong touched on Trump issues, even saying last month that "The atmosphere of Trump's impeachment sweeping the U.S."
North Korea has been in the news a lot lately following the death of Otto Warmbier. Warmbier died Monday after being held in North Korea for almost 17 months. He was there serving a 15 year sentence of hard labor after allegedly attempting to steal a propaganda poster. Warmbier was returned to America in a coma before dying a few days after.
At the time of his capture, various liberal media outlets bashed Warmbier, calling him a "America's biggest idiot frat boy" and waxed smugly about his "white privilege."
Fears of a preemptive strike may not be totally unjustified. Just yesterday, Fox News host Eric Bolling, whom President Trump follows on Twitter, tweeted about the idea of "a strike on NK nuclear facilities."
The comments posed as question..& I highlighted the idea of a strike on NK nuclear facilities not populated regions nor use of nuclear https://t.co/lJFyY4deAI

— Eric Bolling (@ericbolling) June 21, 2017
[image via screengrab]
Have a tip we should know? [email protected]