Now You Tell Us? General Warns Troops: No Classified Material On Thumb Drives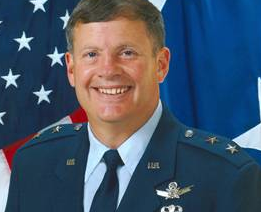 Stung by the WikiLeaks release of thousands of Pentagon documents, the military has apparently just gotten around to warning troops that it's not okay to put classified material on removable media like thumb drives, CDs and DVDs–also known as "easily lose-able media."
Noah Shachtman writes in Wired's Danger Room blog that the order was issued a week ago to all troops using the Pentagon's secret network–part of an overall strategy to tighten security and prevent further release of sensitive material. The penalty for attempting to copy documents to a disk? Court martial.

The "Cyber Control Order" was issued by the commander of Air Force Network Operations, Maj. Gen. Richard Webber:
Unauthorized data transfers routinely occur on classified networks using removable media and are a method the insider threat uses to exploit classified information. To mitigate the activity, all Air Force organizations must immediately suspend all SIPRNET data transfer activities on removable media," the order adds.
WikiLeaks suspect Pfc. Bradley Manning has said he downloaded hundreds of thousands of files from SIPRNET onto a CD marked "Lady Gaga."
While the order could conceivably present some problems to troops who need to move electronic media as part of military operations, Wired suggests the workaround may be simple: ignoring the order.
But to several Defense Department insiders, the steps taken so far to prevent another big secret data dump have been surprisingly small. "After all the churn…. The general perception is business as usual. I'm not kidding," one of those insiders says. "We haven't turned a brain cell on it."

Tape and disk backups, as well as hard drive removals, will continue as normal in the military's Secure Compartmented Information Facilities, where top-secret information is discussed and handled. And removable drives have been banned on SIPRNET before.
Have a tip we should know? tips@mediaite.com