NY Times Describes Ann Curry Highlights Reel That Never Aired; Author Alessandra Stanley Responds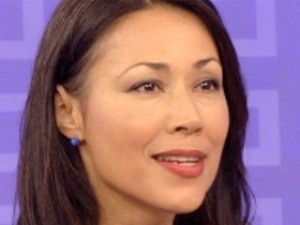 Toward the end of her story about Ann Curry's departure from Today, New York Times' Alessandra Stanley wrote about the show's highlights reel, particularly focusing on a comment Curry jokingly (or not) made to Matt Lauer. Following Stanley's story, a Today spokesperson told TVNewser there was no such reel.
Stanley's story noted that Curry, in her emotional farewell, made little effort to conceal that she was not leaving "voluntarily or happily." She further argued that Curry — whose new role at NBC News is "more suited to her skills" — "deserves better treatment from the network she jumps out of planes for."
In the story, Stanley also writes about a highlights reel, which TVNewser notes "never aired, not on the East Coast or in any other version of the show." Via NYT:
Highlight reels are the gold watch of television news, and "Today" showed a long, affectionate one of Ms. Curry, from her first days in local news to her trip to the South Pole, where she planted the NBC flag. It included goofy moments clowning on the set, and also a tableau that seemed — under the circumstances — somewhat insensitive. Ms. Curry, ebullient as ever, leaned in to Mr. Lauer, who was wearing an arm sling. "Don't come anywhere near me with a hug," he said, jokingly, but perhaps not entirely so.
TVNewser included a Today spokesperson's response that there was no reel:
A "Today" spokesperson tells us there was no highlight reel, not even on standby. For what it's worth, the online version of Stanley's story already has two corrections.
Stanley responded to Mediaite, clarifying the reel was online, not on air — and that they're correcting it. An additional correction now reads:
An earlier version of this article erroneously referred to a highlight reel of Ann Curry appearing on television. The footage appeared on the "Today" Web site.
(H/T TVNewser)
Have a tip we should know? tips@mediaite.com