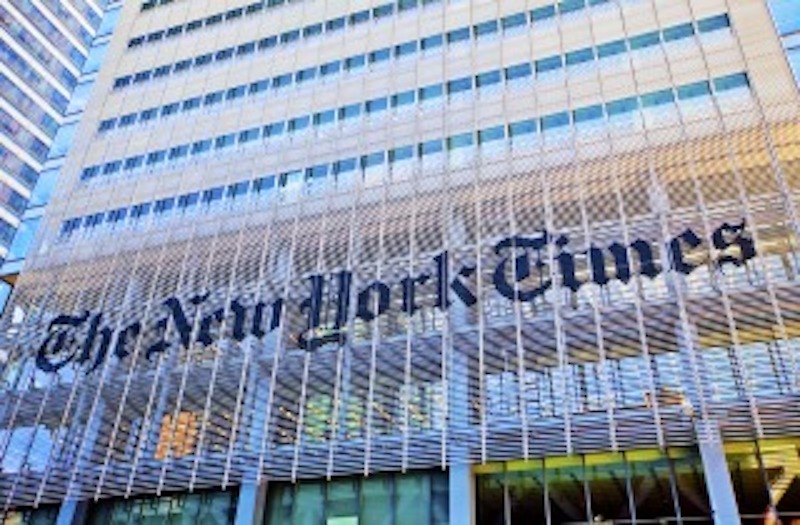 The New York Times has a new opinion piece out, and they determined that President Trump recently enjoyed his longest period of not saying something hugely deceptive to the American people. That might not be the most positive standard for Trump, unfortunately, since the estimation amounts to fifteen days.
The Times opinion section has released a list of every lie that Trump has uttered over the course of his young presidency. It's quite an extensive tally, but as authors David Leonhardt and Stuart Thompson write, "the country should not allow itself to become numb" to falsehoods no matter their regularity.
The article states that it used a "conservative standard" by focusing on Trump's intentional "falsehoods," not statements that are still up for political debate. The list cites examples like Trump's claims about mass voter fraud, the terror attack in Sweden that never happened, and the accusation that Barack Obama wiretapped Trump Tower.
From the Times:
"There is simply no precedent for an American president to spend so much time telling untruths. Every president has shaded the truth or told occasional whoppers. No other president — of either party — has behaved as Trump is behaving. He is trying to create an atmosphere in which reality is irrelevant."
The Times' List comes shortly after Washington Post ran a similar piece, where they determined that Trump publicly stated something false at least 699 times since becoming president. WaPo was one of several fact-checkers NYT sourced for their list.
[Image via screengrab]
— —
>> Follow Ken Meyer (@KenMeyer91) on Twitter
Have a tip we should know? tips@mediaite.com