Julian Assange: Democratic Party 'Doomed' Because Collusion Narrative Is a 'Political Dead-End'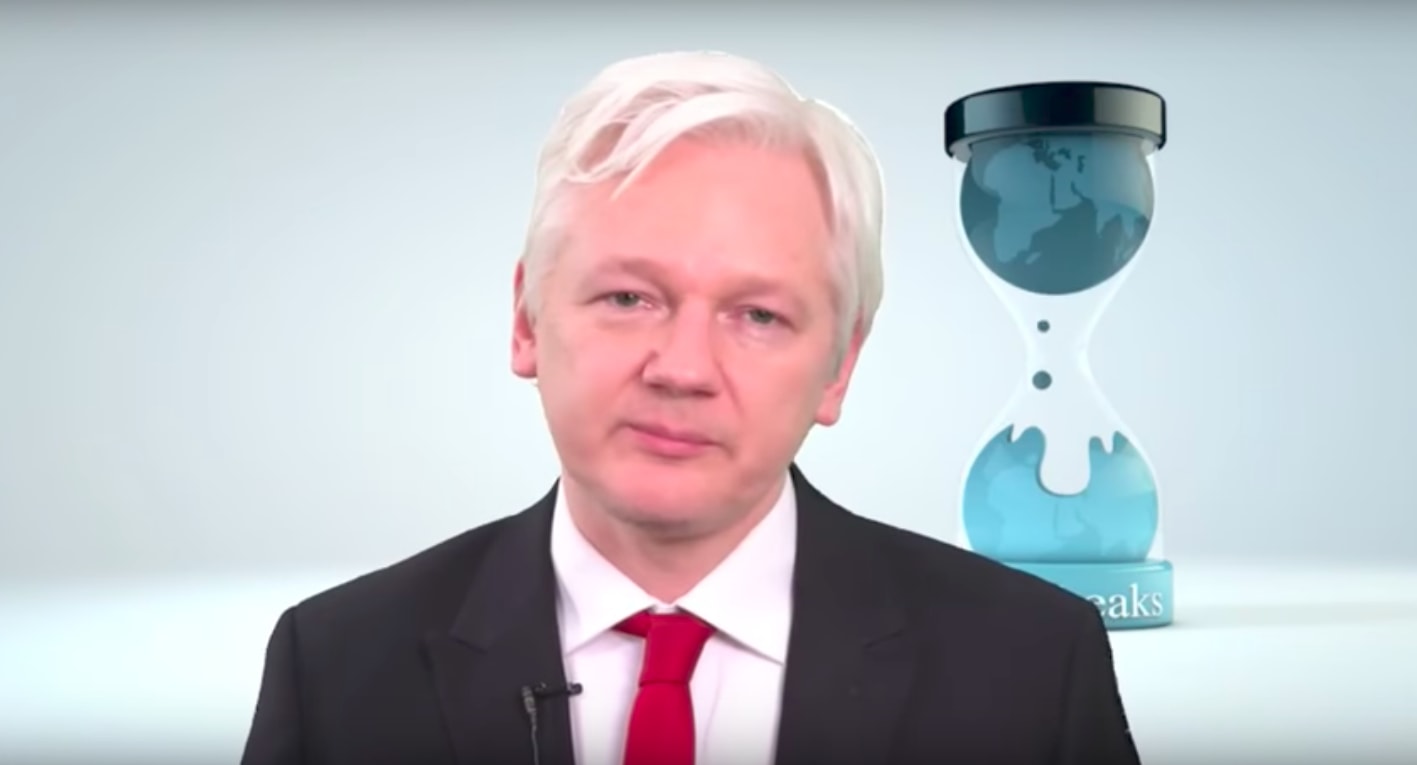 WikiLeaks founder Julian Assange posted a Twitter statement on Saturday, writing that the Democratic Party will meet its death once it becomes clear that Donald Trump did not win the presidency by colluding with Russian election-meddling.
.@WikiLeaks' editor @JulianAssange on why the US Democratic party is doomed: pic.twitter.com/R4Ds630aRf

— Julian Assange (@JulianAssange) June 24, 2017
As investigations continue into Russia's actions, Assange blasted the Democrat party elite for creating a narrative of "hysteria" to maintain control over their remaining political power. After slamming Democrats for their strategic choices in recent years, Assange concluded that the party will be "doomed" once the Russia investigation determines there's no incriminating evidence on Trump:
"The Trump-Russia collusion narrative is a political dead end. Despite vast resources, enormous incentives and a year of investigation, Democratic senators who have seen the classified intelligence at CIA HQ such as Senator Feinstein (as recently as March) are forced to admit that there is no evidence of collusion. Without collusion, we are left with the Democratic establishment blaming the public for not liking the truth about what Hillary Clinton said to Goldman Sachs and blaming their own base for not liking what they said in their own emails about about fixing the DNC primaries."
Assange also took shots at President Trump and the GOP, though he concluded time's running out for Democrats since their party is too focused on the "collusion-narrative" to address other matters.
"The Democratic base should move to start a new party since the party elite shows no signs that they will give up power. This can be done quickly and cheaply as a result of the internet and databases of peoples' political preferences. This reality is proven in practice with the rapid construction of the Macron, Sanders and Trump campaigns from nothing. The existing Democratic party may well have negative reputational capital, stimulating a Macron-style clean slate approach. Regardless, in the face of such a threat, the Democratic establishment will either concede control or, as in the case of Macron, be eliminated by the new structure."
During the 2016 election, WikiLeaks published hacked emails that were lifted from the Democratic National Committee and Hillary Clinton's campaign higher-ups. Assange insists that he did not receive the emails from the Russians, though U.S. intelligence figures have expressed concern that WikiLeaks has a connection to the Kremlin.
UPDATE: 8:40 p.m. EST: Assange deleted his original tweet, though he has re-posted his essay.
Why the Democratic party is doomed: pic.twitter.com/D3nRzzqgzw

— Julian Assange (@JulianAssange) June 25, 2017
[Image via screengrab]
— —
>> Follow Ken Meyer (@KenMeyer91) on Twitter
Have a tip we should know? tips@mediaite.com