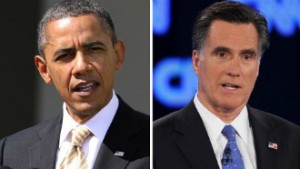 Back in 2008, the Orlando Sentinel supported Barack Obama for president. On Friday, the newspaper made its 2012 endorsement, with a change of heart, picking Mitt Romney.
"We have little confidence that Obama would be more successful managing the economy and the budget in the next four years," the editorial says. "For that reason, though we endorsed him in 2008, we are recommending Romney in this race."
The piece went on to acknowledge the Democrats' argument that Obama inherited the worst economy since the Great Depression, that he would have accomplished more were it not from Republican opposition in Congress. But Obama had a Democratic majority for two years, it says, and "other presidents have succeeded even with the other party controlling Capitol Hill."
"The next president is likely to be dealing with a Congress where at least one, if not both, chambers are controlled by Republicans," the editorial goes on to say. "It verges on magical thinking to expect Obama to get different results in the next four years."
However, the Sentinel notes that Romney "is not our ideal candidate for president" — pointing to his appeals to social conservatives and "immigration extremists." Romney's central platform message of his five-point plan, though, "at least shows he understands that reviving the economy and repairing the government's balance sheet are imperative — now, not four years in the future."
The Sentinel notes it's Romney's time now, while also rejecting some of the "innuendo" sent the president's way:
This is Romney's time to lead, again. If he doesn't produce results — even with a hostile Senate — we'll be ready in 2016 to get behind someone else who will.

We reject the innuendo that some critics have heaped on the president. We don't think he's a business-hating socialist. We don't think he's intent on weakening the American military. We don't think he's unpatriotic. And, no, we don't think he was born outside the United States.

But after reflecting on his four years in the White House, we also don't think that he's the best qualified candidate in this race.
Read the full endorsement over at the Orlando Sentinel.
Have a tip we should know? tips@mediaite.com