'Our Family's Nightmare Persists': Seth Rich's Parents Call On Those Politicizing His Murder to Stop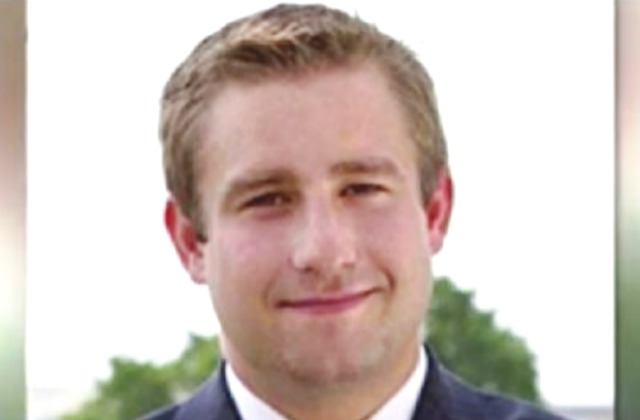 Over the past week, a conspiracy theory revolving around last year's murder of DNC staffer Seth Rich gained a bunch of steam when Fox News and a local Fox affiliate reported that Rich's computer showed he had contact with WikiLeaks. While the story was debunked, a spokesman for Rich's family said the allegations were untrue, and Fox News eventually recanted the report, it didn't stop Fox News host Sean Hannity and others from pushing it as proof that there is no Trump/Russia collusion while claiming they had more damning info about the murder.
With Hannity continuing to publicize and give life to the conspiracy, Rich's parents took to the pages of the Washington Post to plea to those looking to politicize their son's death to please stop.
Calling it a "nightmare that you can never wake up from," they pointed out that every phone call they get that they hope is from the police is instead from the press because of the spreading of the falsehoods.
Imagine that instead, every call that comes in is a reporter asking what you think of a series of lies or conspiracies about the death. That nightmare is what our family goes through every day.
The parents added that conservative media continues to "peddle discredited conspiracy theories" even though they are "baseless" and those actions are "unspeakably cruel."
Highlighting that Rich never had access to DNC emails, nor any other emails that were leaked during the election from John Podesta and the Democratic Congressional Campaign Committee, the Riches explained how these facts don't have any bearing on those spreading lies. Thus, it causes them to continue to relive Seth's murder.
Despite these facts, our family's nightmare persists. Seth's death has been turned into a political football. Every day we wake up to new headlines, new lies, new factual errors, new people approaching us to take advantage of us and Seth's legacy. It just won't stop. The amount of pain and anguish this has caused us is unbearable. With every conspiratorial flare-up, we are forced to relive Seth's murder and a small piece of us dies as more of Seth's memory is torn away from us.
Meanwhile, as countless people online have begged Hannity to cease with his quest, and his own colleagues have expressed embarrassment over his action, he has kept going. Aaron Rich, Seth's brother, begged him earlier today not to go forward with a planned interview with Kim Dotcom, a hacker who claims to have evidence about the murder.
Hannity, for his part, says he feels "so badly" for the Rich family but will continue to keep digging. Late this afternoon, he teased a huge announcement that will occur on his Fox News show tonight about Rich's murder and his future at the network.
[image via screengrab]
—
Follow Justin Baragona on Twitter: @justinbaragona
Have a tip we should know? tips@mediaite.com