Outnumbered Defends Hillary Clinton's Hot Sauce Comment: 'It Turned Out Okay!'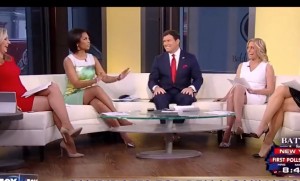 Today on Fox's Outnumbered, the topic of Hillary Clinton's admission to an urban radio show yesterday that she always carries hot sauce with her. Plenty of people rolled their eyes at what they saw as her pandering to communities of color. After all, she is no Beyoncé.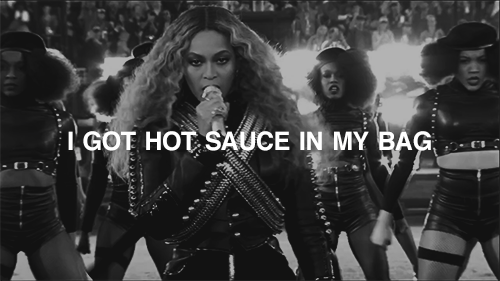 Instead of piling on Clinton like other commentators have in the 24 hours since the hot sauce comment, Melissa Francis defended the presidential candidate after Harris Faulkner groaned about Clinton's awkward out-loud questioning of whether the declaration made her more likable to black people.
"You know, I have to say you have to give her a little bit of credit 'cause she looked more natural there than she has in a long time," Francis said. She pointed out that typically, Clinton might flub an attempt to be normal like that, but this time, it worked out well. Then came this:
She was talking about the hot sauce and she was saying that it helps her immunity, which is interesting because that's hitting at that issue where she's always losing her voice, she sounds like she's always sick on the trail — Clinton doesn't look so great, I've said that on this show before — that's kind of a knock on those two! And she's saying, "No, I'm having my hot sauce, I'm doing well." I mean, it was a reach that could have been a big flop. If I was managing her, I would have told her not to do that, but it actually turned out okay.
Faulkner then joked that Clinton wasn't pandering to black people at all, but was really pandering to doctors.
[image via screengrab]
For more from Lindsey, follow her on Twitter.
Have a tip we should know? tips@mediaite.com