'Over My Dead Body': Tribal Leader Says Native Lands Won't Be Bisected By Mexico Wall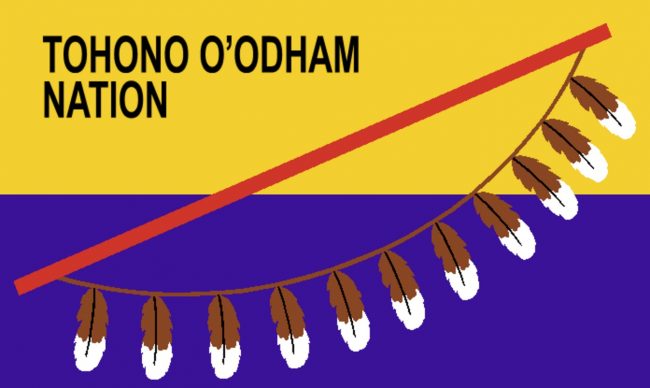 Yesterday, Donald Trump let it be known that he plans to move forward with his plans to build a wall on the southern border, as he promised during the campaign that led to his presidency. Two Mexican presidents have already denounced the plans, but the leaders of a Native American tribe whose reservation reaches across the border are speaking up, too.
According to the Washington Post, the Tohono O'odham Nation extends into Sonora, Mexico, where members of the tribe travel often. Their journeys to see family members, friends, and important cultural sites across the border are impeded already by border patrol agents and a steel-post fence.
Verlon Jose, the tribe's vice chairman, was quoted as saying, "Over my dead body will a wall be built."
In the same interview, which took place on local radio station KJZZ, he invited Trump to the reservation so he could see firsthand how detrimental a physical wall would be to the community.
As noted by WaPo, a federal law requires the Bureau of Land Management to talk to tribal governments before trying to make any changes to land use. Here's how WaPo explains what Trump would need to do to build on the 75-mile stretch of tribal land:
Trump's only option for building a wall on the land would be through a stand-alone bill in Congress that would have to condemn the land and remove it from the trust for the Tohono O'odham nation, which is recognized by law as an autonomous tribal government.
Click here to read more, but keep in mind that in spite of massive tribal resistance, Trump made it clear two days ago that he is going through with plans to build the Dakota Access Pipeline.
[image: Xasartha]
Have a tip we should know? tips@mediaite.com