Paul McCartney Details, in New Profile, the Time He Masturbated With John Lennon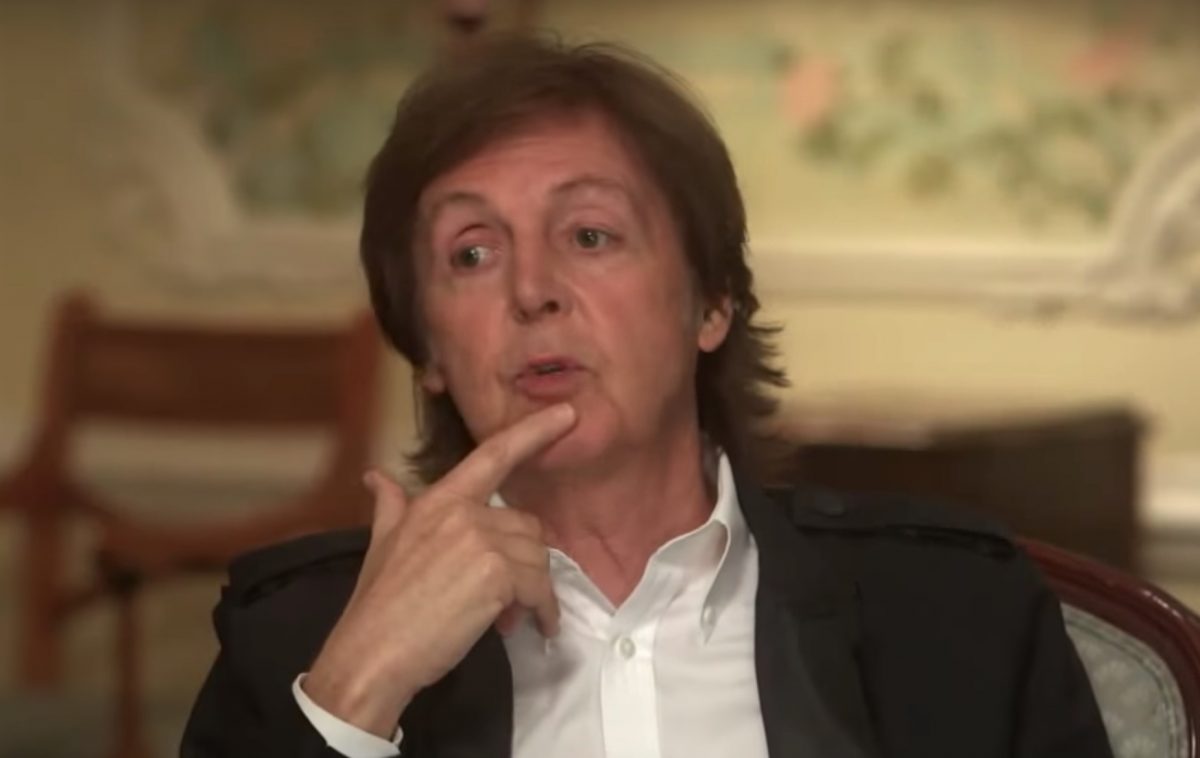 Paul McCartney, Beatles legend, graces the front cover of GQ this month following the release of his latest solo album, Egypt Station.
In the colorful profile, the 76-year-old rocker reminisced on his time with the band more popular than Jesus at his office in London's Soho. In writer Chris Heath's words: "we spend most of the next hour talking about killing frogs, taking acid, and the pros and cons of drilling holes in one's skull."
One particular anecdote, amongst many, stands out.
Heath asked about the early bonding days of the Beatles, and McCartney launched into a particularly saucy tale:
"What it was," he said, "was over at John's house, and it was just a group of us. And instead of just getting roaring drunk and partying — I don't even know if we were staying over or anything — we were all just in these chairs, and the lights were out, and somebody started masturbating, so we all did."
There were "about five of them," Heath writes, including McCartney, Lennon and a few friends.
Heath continues:
As they each concentrated on their mission, anyone in the group was encouraged to shout out a name that would offer relevant inspiration.

"We were just, 'Brigitte Bardot!' 'Whoo!'" McCartney says, "and then everyone would thrash a bit more."

At least until one of them—the one you would perhaps expect—opted for disruption over stimulation.

"I think it was John sort of said, 'Winston Churchill!'" McCartney remembers, and acts out the aghast, stymied reactions.
Heath asked McCartney if the session was a one-time affair.
"I think it was a one-off," he replied. "Or maybe it was like a two-off. It wasn't a big thing. But, you know, it was just the kind of thing you didn't think much of. It was just a group. Yeah, it's quite raunchy when you think about it. There's so many things like that from when you're a kid that you look back on and you're, 'Did we do that?' But it was good harmless fun. It didn't hurt anyone. Not even Brigitte Bardot."
Read the full profile here.
[image via screengrab]
Have a tip we should know? tips@mediaite.com
Aidan McLaughlin - Editor in Chief