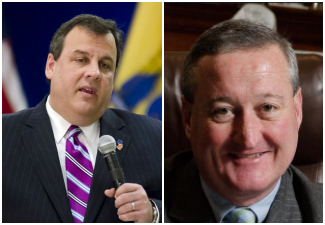 A little secret about my state of New Jersey:
There are more Dallas Cowboys fans living here than those who root for the Jets, who just happen play in East Rutherford, N.J. The reason is fairly simple: the Jets have mostly been a dysfunctional franchise, having appeared in their last Super Bowl when LBJ was president. Even the more-popular and infinitely more successful Giants–who play in the same stadium as Gang Green — have trouble keeping thousands of Cowboy fans from invading their home when Dallas comes to town each year.
So why are the 'Boys so popular in the Garden State? Simple: Dallas was the glamour team in the NFL–along with the Steelers–if you happened to grow up in the 70s. What wasn't there to love? Stately Tom Landry and the fedora hat. Navy's Roger Staubach behind center. The great Tony Dorsett. Ed "Too Tall" Jones. The Doomsday Defense. Four Super Bowl appearances in the decade (winning two). And boy… those cheerleaders. Truly America's Team.
All of that said, who are you going to root for back then? The pathetic Jets or the tedious Giants? Not a chance. Many–including current Governor Chris Christie–jumped on the Big D Bandwagon and never looked back.
So if you were watching the Cowboys big win over the Eagles in Philadelphia last night on NBC–all while checking your Twitter feed simultaneously — you may have noticed the considerable outrage stemming for a shot of Christie watching the game while sitting next to his old pal, Dallas owner Jerry Jones. Some — including Philadelphia Democratic councilman Jim Kenney — actually speculated Christie wasn't really a Cowboys fan, and instead was only trying to appear that way to capture votes in Texas during a possible presidential run in 2016 (because, you know… that's the first thing any voter in the Lone Star state would think of when casting a ballot 23 months from now).
Mr. Kenney — who is allegedly a 56-year-old adult and has somehow been in office for 22 years–took to Twitter to vent the following:
Chris Christie is sitting on his very fat ass next to Jerry Jones in his box at the Linc. You suck! Kissing Texas ass for 2016! Awful!

— CouncilmanJimKenney (@JimFKenney) December 15, 2014
Hey fat assed Christie, kiss Jerry Jones' ass in his box in Dallas. Not across the river from Philly! You are just a creep!

— CouncilmanJimKenney (@JimFKenney) December 15, 2014
Donny Jones just flipped you the bird Christie! Go home. Take the state helicopter. Creep!

— CouncilmanJimKenney (@JimFKenney) December 15, 2014
Now if you look at the photo of Mr. Kenney closely, we're not exactly looking at someone with an hourglass figure, are we? In fact, one could argue that Kenney is the more supple of the two men. Fact is, Christie has lost a reported 85 pounds since getting lap-band surgery over a year ago (he won't reveal the exact number, but the loss is very noticeable). But despite amble evidence to the contrary (Christie has been seen with Jones at Cowboys games before on national TV) Kenney–on cue–has said he won't back down from the comments around 2016 and particularly the part about large derrieres. Stay classy, Jimmy.
Christie has since responded to the uproar: "I don't react in that way, but I'm an enthusiastic Dallas Cowboys fan. I've never made a secret of it from the time I entered public life." That pales in comparison to the unintentional comedy stylings of former Philadelphia mayor and Pennsylvania governor, Ed Rendell.
"How can a Jersey guy be a Cowboys fan? It's pathetic," Rendell said a few days ago in a radio interview upon hearing Christie would be attending Cowboys-Eagles as a Dallas fan. When the host asked Rendell (as a joke) if it's legal to be a Cowboys fan and the governor of a New Jersey, here's how Rendell, not a psychologist but playing one on the radio, responded:
"It's legal but it indicates a basic inferiority complex," he said. "If you are a Jerseyite or a Pennsylvanian and you're rooting for the Cowboys, it means you're not secure in yourself and you wanted to root for a team that was a team in your youth that was a constant winner."
Seriously, Ed? Growing up in Jersey, I can safely say most of my friends weren't Jets or Giants fans. Popular teams were the aforementioned Steelers and Cowboys, but the Vikings, Raiders and Dolphins were big as well. All shared one thing in common: They were all very good in the 70s. Despite Rendell's hilarious analysis, kids tend to root for winners regardless of geography. In Christie's case, he loved Staubach. When the choices were Joe Piscarik and Richard Todd, who could blame him?
We have seen our share of phonies when it comes to the topic of favorite sports teams in the world of politics. Leading the pack is former New York Mayor Rudy Giuliani, who was thought to be the world's biggest Yankee fan until shocking New Yorkers during his forgetful presidential run in 2007 while campaigning in New Hampshire–a big part of Red Sox country–by declaring he was rooting for Boston in that year's World Series against Colorado. Know this: No Yankee fan would ever utter that sentiment out loud. It was a play for votes, plain and simple. Consequently, The New York Daily News dubbed him The Yankee Flipper.
Hillary Clinton is no better in this regard, either. As you probably know, Mrs. Clinton grew up in Park Ridge, Illinois…just outside of Chicago. Since entering the public eye, she has always declared her love for the Cubbies. But upon running for office in New York, she suddenly became a Yankee fan for the same reason Rudy went to the dark side: votes. For those who say there's no law against rooting for two teams, read these rules for being a fan by the great Bill Simmons. Because if there isn't a law, perhaps an executive order is in order.
Chris Christie should be commended for sticking to his guns and openly rooting for the most loved and hated team in professional sports in the form of the Cowboys regardless of the state he grew up in and governs. In the end, voters prefer candor and principle over telling them what you think they want to hear.
As for Jim Kenney, two things appear to be in order: a gym membership and an apology.
— —
>>Follow Joe Concha on Twitter @JoeConchaTV
Have a tip we should know? tips@mediaite.com