Plum TV Targets Influential Audience, Announces Multi-Million Dollar Expansion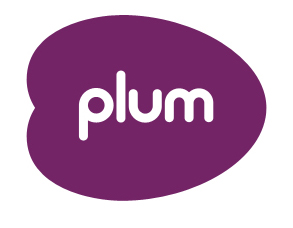 Upscale consumers, take note—Plum TV, a lifestyle network that targets "the most active, influential, and educated audience in the world," is planning a major expansion. The company has also installed a new senior management team: Jerry Powers is now Plum's Executive Chairman and Board Co-Chairman, while Nicholas Lehman is its CEO.
Here's more information, straight from the Plum's mouth:
Plum TV's new management team of Powers and Lehman will lead a major expansion of the company's current operations to encompass an integrated collection of convergent media platforms. Plum will launch new digital experiences and mobile applications, a series of high-profile national and local events, and a collection of new regional lifestyle print publications. The company also plans to advance into additional television markets in 2011. Plum's Board is independently funding the new directions of the brand.

"Plum TV has always been known for our unique and high-end audience in niche markets," said Tom Scott. "We're now moving to reach these same consumers in all aspects of their lives—at home through print, television, online, on-the-go with mobile applications, and in-person through high-profile experiential events around the country."

Jerry Powers is widely known as a leader of innovation in the entertainment business, having pioneered the model for controlled circulation regional lifestyle media as founder and publisher of Ocean Drive and the Ocean Drive Media Group. Earlier in his career, Powers was a prominent force in the music industry as a personal manager to numerous high-profile recording artists.

"Plum TV is well-positioned for broad expansion and groundbreaking advancements, especially at a time when most media companies are contracting," said Powers. "Plum TV is a multimedia company with the resources and innovation to be a leader in media and entertainment."

Nicholas Lehman's move to the CEO role marks a fast promotion for the executive who joined the network seven months ago as Executive Vice President. Since joining Plum TV, Lehman has invigorated the network by launching a slate of new programming, embarking on new digital initiatives, developing new marketing strategies, redesigning the channel's on-air creative, and forging new strategic partnerships. Lehman brings an extensive background and expertise in digital media and television, formerly serving in senior positions at IAC and MTV Networks where he launched and led numerous new brands and business extensions in digital and mobile spaces.
The expansion will begin in earnest on New Year's Eve, when Plum plans to kick off its new event series on air. That broadcast will be followed by "similarly exclusive experiential events, such as a multi-platform experience at the 2011 Sundance Film Festival, new pre-game lifestyle shows covering all aspects of basketball in Miami, a South Beach Model Volleyball event, an after-party on February 17 for the All-Star game in LA, and more events to be announced in coming months."
Finally, rich people will be able to find something to relate to on television!
Have a tip we should know? tips@mediaite.com