Pompeo Reportedly Praises Saudi Arabia For Handling of Khashoggi Murder in Draft Middle East Speech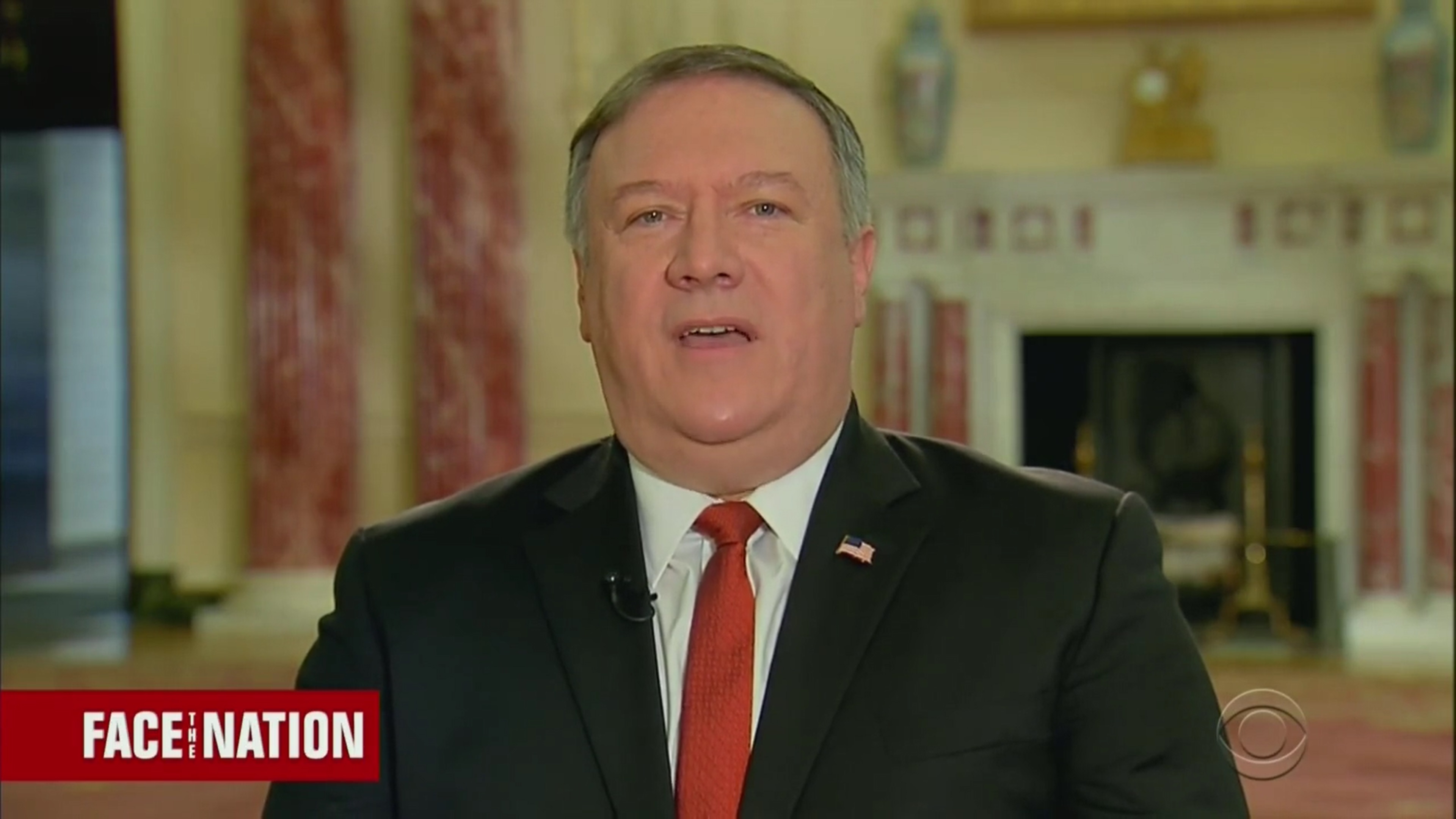 Mike Pompeo is set for a weeklong odyssey to the Middle East on Tuesday, at a confounding time for U.S. foreign policy in the region. Politico obtained drafts of his planned speech in Cairo, and it reportedly takes a hammer to Obama's vision for U.S. policy with regards to Iran and the rest of the Middle East.
It also, astonishingly, apparently praises Saudi Arabia for its handling of the murder of Jamal Khashoggi, a dissident and Washington Post contributor who was brutally killed in Istanbul last year.
Per Politico, Pompeo is "due to applaud Saudi Arabia for bringing to justice the killers of Jamal Khashoggi," and suggest "that Iran could learn from the Saudis about human rights and the rule of law."
According to reports, the CIA has assessed that Saudi crown prince Mohammed bin Salman personally ordered the murder of Khashoggi — a charge the Saudis deny. The country has charged 11 people — all low level security personnel — with the murder, which they claim was a rogue operation. Many of those charged are expected to be executed.
The Politico report suggests Pompeo's speech in Cairo will focus mostly on the administration's efforts to combat Iran — a departure from Obama's foreign policy, which sought to make overtures to the country. It will be tricky for Pompeo to square that with Trump's abrupt decision to withdraw troops from Syria and claim last week that Iran "can do what they want" in the war-torn country.
Politico reporter Nahal Toosi did say that this is just what was in drafts right now:
Everybody: These are just what were in drafts, per my sources. I'd be surprised if these items make the final speech. But honestly who knows.

— Nahal Toosi (@nahaltoosi) January 7, 2019
Read the Politico report here.
Have a tip we should know? tips@mediaite.com
Aidan McLaughlin - Editor in Chief