'Probably Not': Professor at Center of Election Hacking Report Says Cyberattack Not Likely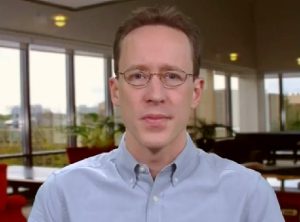 Yesterday, a report appeared in New York Magazine that raised the hopes of Democrats across the country over the possibility of Hillary Clinton perhaps finding a way to still win the election.
A computer science professor at the University of Michigan, J. Alex Halderman, had reportedly contacted the Clinton team to instruct them to call for a recount of the votes in Wisconsin, Michigan and Pennsylvania as he and a colleague felt there was enough suspicion of manipulation or hacking to merit the action. (Trump won Wisconsin and Pennsylvania and is leading in Michigan by a combined total of about 100,000 votes.)
With liberal media outlets running with the story as this being potential proof that hacking occurred in the election, even while statisticians and poll watchers pushed back, Halderman took to Medium to clarify the story.
The professor did state that he is urging for the Clinton campaign to call for a recount in those three states because he feels there are concerns around cybersecurity and we saw a number of hacks from foreign actors this year already, he didn't think it was likely a hack occurred.
Were this year's deviations from pre-election polls the results of a cyberattack? Probably not. I believe the most likely explanation is that the polls were systematically wrong, rather than that the election was hacked. But I don't believe that either one of these seemingly unlikely explanations is overwhelmingly more likely than the other. The only way to know whether a cyberattack changed the result is to closely examine the available physical evidence — paper ballots and voting equipment in critical states like Wisconsin, Michigan, and Pennsylvania. Unfortunately, nobody is ever going to examine that evidence unless candidates in those states act now, in the next several days, to petition for recounts.
He went on to explain that voting machines across the country are very susceptible to cyberattacks and said that it is actually pretty easy to install "vote-stealing malware" to quietly alter votes. Halderman also pointed to the fact that individual states decide on their voting methods and what technology to use as another vulnerability.
In his opinion, paper ballots are the best method for casting votes because it leaves a definite trail. Individuals can physically check the paper ballots for accuracy.
[image via screengrab]
–
Follow Justin Baragona on Twitter: @justinbaragona
Have a tip we should know? tips@mediaite.com