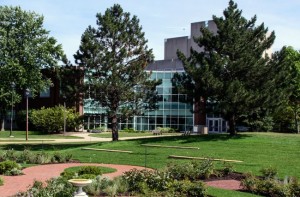 After receiving blowback for a plan to offer certain classes only to black students, the Chicago-area Moraine Valley Community College announced that they were dropping the idea.
The Chicago Tribune first reported on the idea Thursday after receiving inquiries from concerned parents. "While helping my son register for college at Moraine Valley Community College, we noticed that the required course College 101 has two sections limited to African-American students," one parent said. "He wants to know why there are not two sections limited to Asian-American students? How about Native American students?"
Sure enough, The Tribune found that certain sections of the mandatory class "College: Changes, Challenges, Choice," were marked "limited to African-American students." When contacted, the college explained that they often set aside courses just for certain segments of the population, such as older students and veterans. "The focus can be on specific issues they face," MVCC explained.
But some questioned whether or not the idea was even legal. "I think it's ill-advised, arguably subject to legal challenge, and you don't want to wave the flag in front of the bull," opined the University of Houston Downtown president Michael A. Olivas.
On Tuesday, MVCC told Inside Higher Ed that they had abandoned the idea. While MVCC "will continue to offer sections of its College 101 course for the success of special populations," said vice president Normah Salleh-Barone in an email, "it will no longer offer sections of this course for specific racial groups."
[Image via screengrab/Morainevalley.edu]
——
>>Follow Alex Griswold (@HashtagGriswold) on Twitter
Have a tip we should know? tips@mediaite.com