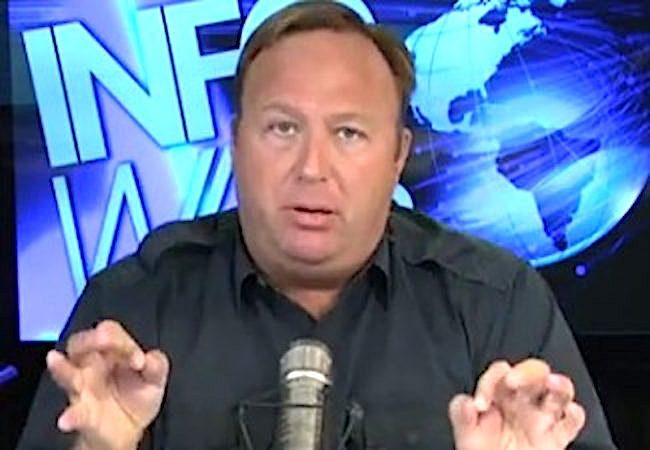 Last Friday, InfoWars founder and Sandy Hook truther Alex Jones released a video statement on "#Pizzagate," the elaborate, false claim that tied a child sex slavery ring to two different pizza shops in Washington, D.C. "I made comments about [Comet Ping Ping owner James] Alefantis that in hindsight I regret, and for which I apologize to him," said Jones.
The apology was very out of character for Jones, and on Thursday, CNN Money media reporter Tom Kludt revealed why: Alefantis had officially sent a request for a retraction in February, and in Texas, where Jones lives, he was on a deadline to retract the statements to avoid paying punitive damages in a potential lawsuit.
Whether or not it worked remains to be seen. A spokesperson for Alefantis told The Washington Post on Saturday that the pizza shop proprietor is still weighing his legal options.
Michael Gottlieb, Alefantis's lawyer, pointed out to Kludt that this was Jones' second attempt at a retraction, with the first being an almost hour-long video that mixed a retraction in with claims that others floated the Pizzagate theory to divert attention away from actual pedophilia. Jones eventually deleted it, though others have reposted it. "I don't think it was adequate," said Gottlieb, who added that the video "re-victimized" Alefantis.
As for the latest video with its much more direct and succinct reiteration?
"A retraction that comes in late March is a little bit late to remedy all of the damages that was done to James," Gottlieb told Kludt. For Jones' part, he posted another video where he pledged to push back against actual sex trafficking more, which he claimed included "documented" claims about the United Nations being involved in such activities.
[image via screengrab]
Have a tip we should know? tips@mediaite.com