Robert Mercer Sells Stake in Breitbart Citing Disagreements with Bannon and Milo (UPDATED)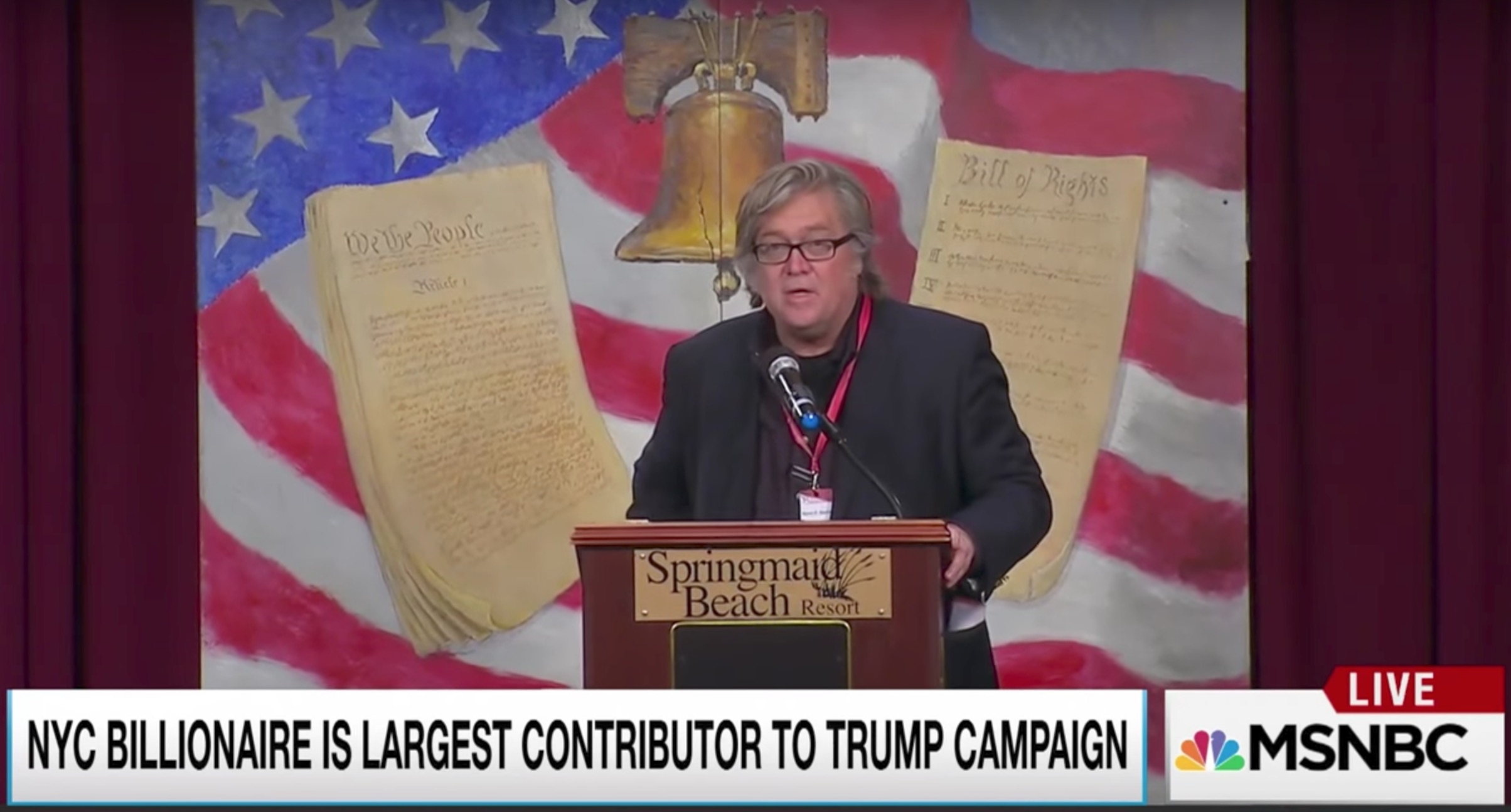 Hedge fund giant Robert Mercer dropped two bombshells today. The multi-billionaire, who has been a vocal and financial supporter of President Donald Trump, announced that he is stepping down from his role as co-CEO of hedge fund Renaissance Technologies LLC.
Additionally, Mercer is selling his stake in Breitbart News, having originally invested $11 million in the far-right news organization in 2011. The 71-year-old cited "personal reasons" for selling off his part of the company, which recently re-instated former White House Chief Strategist Steve Bannon as executive chairman.
Mercer penned a statement on both developments, which expressed admiration for Bannon but alluded to differences in their political ideologies.
"I have great respect for Mr. Bannon, and from time to time I do discuss politics with him," he wrote. "However, I make my own decisions with respect to whom I support politically. Those decisions do not always align with Mr. Bannon's."
Mercer's ties to Breitbart News have come under scrutiny in recent months after Buzzfeed published a report that accused the site of purposefully watering down racist and white supremacist rhetoric in order to make it more palatable to a larger swath of readers.
Buzzfeed's article singled out former Breitbart writer Milo Yiannopoulos for smoothing out the alt-right's more fringe elements. Yiannopoulos was forced to resign from Breitbart earlier this year after comments surfaced that showed him appearing to excuse pedophilia.
Mercer took care to allude to the role Yiannopoulos likely played in his decision to sell off his part of the muckraking news site.
"I supported Milo Yiannopoulos in the hope and expectation that his expression of views contrary to the social mainstream and his spotlighting of the hypocrisy of those who would close down free speech in the name of political correctness would promote the type of open debate and freedom of thought that is being throttled on many American college campuses today," he wrote.
"But in my opinion, actions of and statements by Mr. Yiannopoulos have caused pain and divisiveness undermining the open and productive discourse that I had hoped to facilitate. I was mistaken to have supported him, and for several weeks have been in the process of severing all ties with him."
Mercer's massive stake in Breitbart News won't be going far. Mercer has announced that he is selling it off to his daughters, Rebekah Mercer, Jennifer Mercer and Heather Sue Mercer.
Renaissance Technologies is one of the world's most successful hedge funds, with a financial index of over $50 billion.
Mercer has not announced if he is sharing off his stake in data firm Cambridge Analytica, which played a major role in the 2016 election.
UPDATE 2:40 p.m.: Milo Yiannopoulos responded to Robert Mercer with a statement, courtesy of The Hill's Will Sommer:
Full Milo Yiannopoulos statement on losing support of billionaire backer Robert Mercer pic.twitter.com/07VvSY5kj8

— Will Sommer (@willsommer) November 2, 2017
[image via screengrab]
Have a tip we should know? tips@mediaite.com