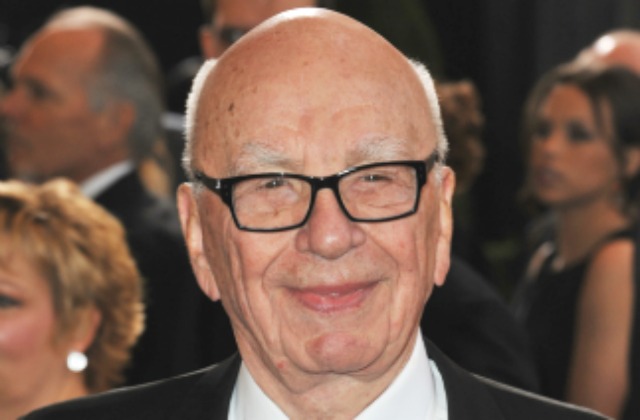 Rupert Murdoch's ambition of gobbling up Sky Television into 21st Century Fox might be in danger following the new lawsuit against Fox News over their coverage of Seth Rich's murder.
Last week, NPR's David Folkenflik broke the story that private investigator Rod Wheeler is suing Fox for fabricating quotes that gave legitimacy to the conspiracy theories surrounding Rich's death. Today, Folkenflik released several tweets with the details about how Ofcom, the British government's communications regulator, is debating whether to approve Murdoch's takeover of Sky in light of the news.
NEWS: UK Culture Minister tells regulator Ofcom to review Murdochs' Sky bid anew after outrage over Fox's Seth Rich story & other objections

— David Folkenflik (@davidfolkenflik) August 8, 2017
Culture Minister Karen Bradley does not publicly set out specifics but appears to renew scrutiny of whether Murdochs "fit and proper" owners

— David Folkenflik (@davidfolkenflik) August 8, 2017
Here's Bradley's statement. https://t.co/onNZutOvpk

— David Folkenflik (@davidfolkenflik) August 8, 2017
OfCom previously suggested Murdochs might control too much of news media given political influence, but judged them as "fit & proper"

— David Folkenflik (@davidfolkenflik) August 8, 2017
Activists & some prominent politicians objected, asking Bradley to revisit "fit and proper." Rich story revived those concerns abt Murdochs

— David Folkenflik (@davidfolkenflik) August 8, 2017
UK Culture Minister has asked OfCom to return latest review of objections to Murdoch's Sky bid no later than Aug 25 – a quick turnaround.

— David Folkenflik (@davidfolkenflik) August 8, 2017
Douglas Wigdor, atty representing source for Fox who alleges it fabricated quotes for fake story, lodged objections https://t.co/8Br65NR3jT

— David Folkenflik (@davidfolkenflik) August 8, 2017
Pols agst Murdochs include ex Labour leader @Ed_Miliband, LibDems' @vincecable & Conservative MP Kenneth Clarke https://t.co/aB1hzGcVJL

— David Folkenflik (@davidfolkenflik) August 8, 2017
Let's break this down, shall we?
Ever since December 2016, 21st Century Fox has been pursuing a multi-billion dollar business deal to purchase control over Sky plc. This is Murdoch's second attempt to buy the broadcasting company, after his first effort disintegrated amidst the News International phone-hacking scandal. One of Murdoch's British newspapers was directly involved in the controversy, and his media empire faced major blowback as a result.
Previous reports have indicated that the scandal came up again for Fox when Bill O'Reilly was dealing with the sexual harassment allegations that eventually forced the ratings giant out of the network. One of O'Reilly's accusers, Wendy Walsh, spoke to Ofcom during a period when the regulator was examining whether Murdoch was a "fit and proper" owner of Sky, and whether the takeover would give him too much control of the British news media.
Walsh was represented by attorney Lisa Bloom, who, according to Hollywood Reporter, invoked the News International scandal as she described the "toxic culture" that pervades Fox. This created several months of calls for Murdoch's transaction to be halted until the network could deal with the various allegations against O'Reilly and their other personnel.
While all of this was happening, British Culture Secretary Karen Bradley has been conducting a six-month investigation to determine whether to clear the Fox-Sky merger. Bradley has delayed the release of her ruling, and she is facing political pressure to re-open her investigation and assess the acquisition's potential impact with the Competition and Markets Authority (CMA).
The involvement of the Seth Rich lawsuit comes from the fact that Douglas Wigdor, a legal representative for Wheeler, is asking Bradley to consider the implications of the scandal before she announces her decision on the deal. The Daily Beast reports that Wigdor is accusing Murdoch's empire of misleading British authorities about their failures to meet the "fit and proper" standards required for the deal's clearance. Wigdor represents several of the clients who have sued Fox for racial and gender discrimination over the last few months, and he has reportedly presented his findings about those cases to Ofcom as well.
Here's part of a letter Wigdor sent to Ofcom, which was picked up by The Guardian.
"Further questioning of Fox executives is necessary to assess whether the company was transparent during meetings with Ofcom. While Ofcom has no duty to assess the veracity of complaints filed in the US, the facts here involve recent conduct by the company and contradict the company's representations that since July 2016 it has adopted new measures to maintain adequate internal governance.

"To the contrary, the company's conduct, including that of the highest executives at Fox, may demonstrate that there is a risk that it will act to influence political agendas in the UK."
While Ofcom previously determined Murdoch as a "fit and proper" owner, Bradley has told news outlets that she is inclined to report the 61% Sky deal to the CMA. Bradley said the review would examine media plurality, and she will announce her decision on the matter in the coming weeks.
[Image via screengrab]
— —
>> Follow Ken Meyer (@KenMeyer91) on Twitter
Have a tip we should know? tips@mediaite.com