San Bernardino Shooting Couple Had a Baby, Appeared to Live 'the American Dream'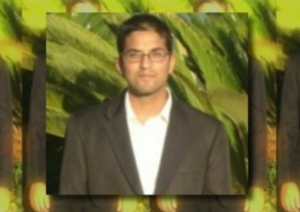 The LA Times is reporting that 28-year-old Syed Farook and 27-year-old Tashfeen Malik met online and he eventually flew to Saudi Arabia to meet Malik in person about two years ago. President Barack Obama Thursday said Farook — a US Citizen — wed Malik, who was able to move to the United States on a K-1 Immigrant Visa for the spouse of a US Citizen.
The couple has a six-month old child, who they left with Farook's grandmother Wednesday morning under the pretense of going to a doctor's appointment. The pair later shot up the Inland Regional Center in San Bernardino and died during a police shootout near Farook's Redlands home.
Farook worked for five years as a San Bernardino County health department employee as an environmental inspector. Coworkers told the Times they were surprised to hear the couple implicated in the deadly massacre, insisting Farook and Malik seemed to be "living the American dream."
Patrick Baccari, an inspector who worked with Farook said the suspect was well-liked around the office. When Farook left the holiday party before the office photo, Baccari recalls someone asking, "Where's Syed?"
Baccari was in the bathroom washing his hands when the shooting erupted. As a bullet pierced the towel dispenser, he and another man ducked on the bathroom floor amid shrapnel and blood.
"He never struck me as a fanatic, he never struck me as suspicious," Griselda Reisinger, another former coworker, said. She added that the office threw Malik and Farook a baby shower and Malik went on paternity leave after the birth of the couple's baby. She said the suspect was quiet.
"I would say hi and bye. But we never engaged him in conversation. He didn't say much at all," said Reisinger added.
Information emerging today indicate Farook may have been radicalized in recent years; reports suggest the FBI is investigating evidence that Farook was in contact with domestic and international extremists.
[Image via screengrab]
—
>> Follow Elizabeth Preza on Twitter (@lizacisms)
Have a tip we should know? tips@mediaite.com