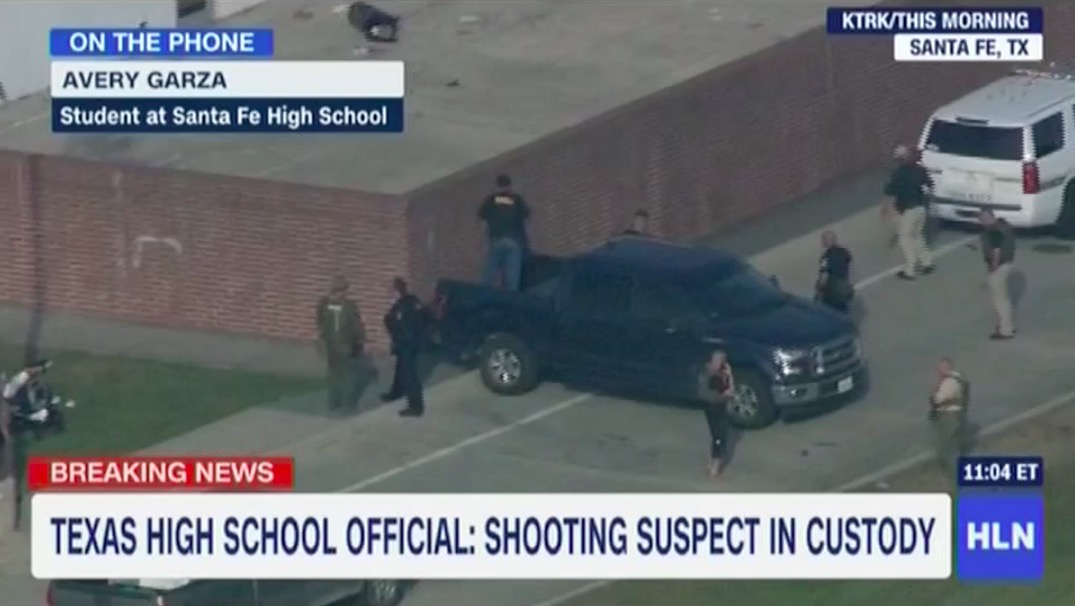 Hours after the tragic shooting that took place at Santa Fe High School, a key nugget of information was buried in one report from The New York Times.
It has been known that the gunman shot up an art class early Friday morning, but a NYT report may shed some light as to why he specifically targeted that classroom.
Sophomore Kole Dixon, 16, said he was standing outside his history class when the shooter pulled the fire alarm. He also heard gun shots after he sprinted out a side door.  He was then told by friends that the shooter entered the art classroom, yelled "Surprise!" and started shooting.
Dixon also alleged that the gunman's ex-girlfriend was one of the people shot in that classroom.
It is unclear at this point of his ex-girlfriend was one of the ten individuals who was killed.
[image via screengrab]
Have a tip we should know? [email protected]