Sarah Sanders Responds to New Puerto Rico Death Toll: Trump Is 'Proud' of the Government Response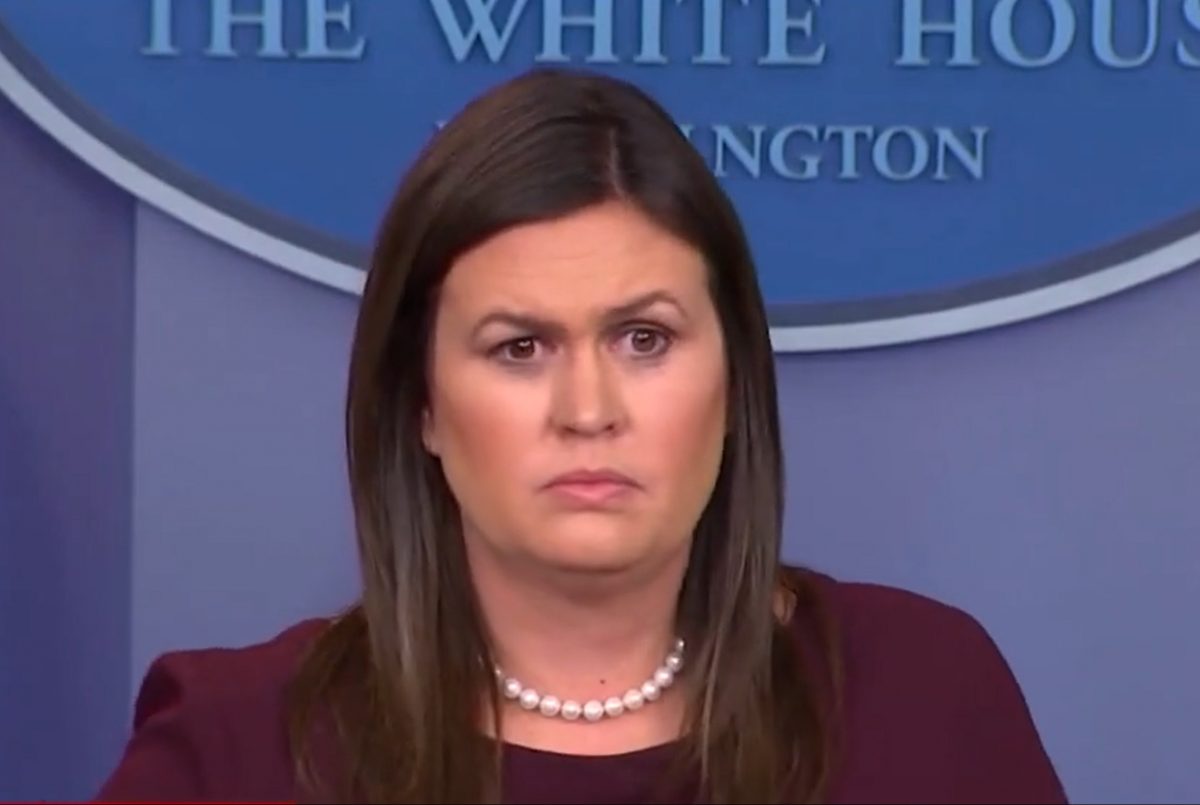 In response to the news that Puerto Rican officials raised the Hurricane Maria death toll from 64 to a shocking 2,975, White House Press Secretary Sarah Huckabee Sanders released a statement assuring Americans that "the federal government has been… supportive" of the US territory's recovery efforts.
The toll was drastically raised after researchers with the George Washington University's Milken School of Public Health studied deaths in Puerto Rico between September 2017 to February 2018.
Sanders issued the new statement after many have questioned whether or not the federal government did enough to help recovery efforts:
"The federal government has been, and will continue to be, supportive of Governor Rossello's efforts to ensure a full accountability and transparency of fatalities resulting from last year's hurricanes — the American people, including those grieving the loss of a loved one, deserve no less. The President remains proud of all of the work the Federal family undertook to help our fellow citizens in Puerto Rico. The devastating back-to-back hurricanes were met with the largest domestic disaster response mission in history. We are focused on Puerto Rico's recovery and preparedness for the current Hurricane Season. The federal government will continue to support the Government of Puerto Rico and the Puerto Rican communities in their recovery from Hurricanes Imma and Maria for years to come."
Puerto Rican Governor Ricardo Rossello called the new death toll "painful," while Carlos Santos-Burgoa, a researcher who aided with the study, said, "There are huge inequalities in Puerto Rico that were brought up by the hurricane."
"We thought we would capture all the deaths if we looked at the period between September 2017 and February 2018, but in reality, even in February, there was still some excess deaths among the poor and the elderly," said Dr. Lynn Goldman, who is the dean of the Milken School of Public Health, in a comment to ABC News. "It might make sense to follow through for the next six months to see when the death rates actually return to base line."
The report also found that the hurricane deadliness was amplified by "loss of electricity, issues with getting food and water, [and lack of] healthcare," according to Goldman.
Days after the Hurricane Maria hit the territory, President Donald Trump infamously said that everyone can "be very proud" about Puerto Rico's recovery efforts, since if compared to a "real catastrophe like Katrina" where a "tremendous hundreds and hundreds and hundreds of people that died."
"16 people versus in the thousands," Trump added.
[image via screengrab]
Follow the author on Twitter (@calebecarma).
Have a tip we should know? tips@mediaite.com