Giuliani: If Trump Fires Sessions, He'll Wait Until 'After the Investigation Is Concluded'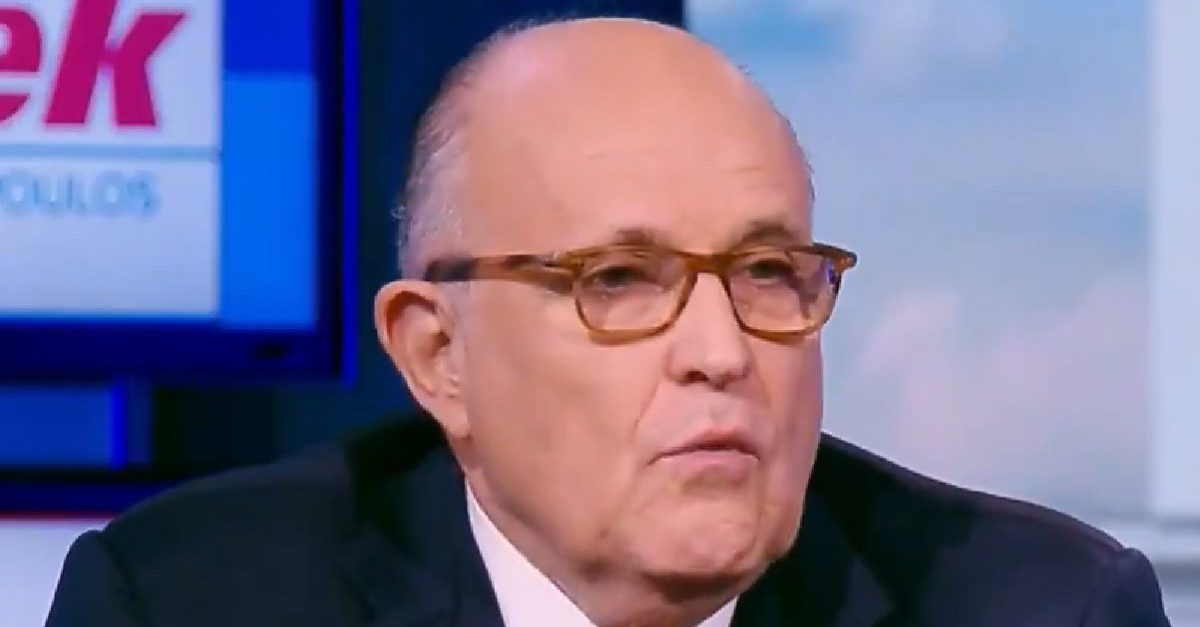 Rudy Giuliani is once again talking to the press about private conversations he has had with President Donald Trump, this time concerning Jeff Sessions.
The Washington Post reveals that Trump has been talking this month about wanting to fire his own Attorney General again. He has publicly and privately groused about Sessions, in his mind, screwing him over with his recusal. Trump even tweeted at Sessions to look into corruption on the "other side."
Sessions pushed back at one point last week, but Trump is clearly still unhappy with his AG. Per WaPo:
President Trump, who levied extraordinary public attacks on Attorney General Jeff Sessions in recent weeks, has privately revived the idea of firing him in conversations with his aides and personal lawyers this month, according to three people familiar with the discussions.

His attorneys concluded that they have persuaded him — for now — not to make such a move while the special-counsel investigation of Russian interference in the 2016 presidential campaign is ongoing, the people said.
And yes, Giuliani confirmed that the conversations took place:
His attorneys, Rudolph W. Giuliani and Jay Sekulow, advised him that Mueller could interpret such an action as an effort to obstruct justice and thwart the investigation — already a major focus of the inquiry, the people said.

Giuliani confirmed that he and Trump have discussed Sessions's possible removal, but declined to offer details of their talks.

"If there is any action taken, the president agrees with us that it shouldn't be taken until after the investigation is concluded," Giuliani said. Sekulow referred questions to Giuliani.
Even though some senators like Lindsey Graham now appear to be on Trump's side regarding Sessions, the attorney general still has the backing of Senate Majority Leader Mitch McConnell.
McConnell said today, "I have total confidence in the attorney general. I think he ought to stay exactly where he is."
[image via screengrab]
Have a tip we should know? tips@mediaite.com
Josh Feldman - Senior Editor