'Satire' Site Sued for $10M by Aretha Franklin for Slander, Crimes Against Humor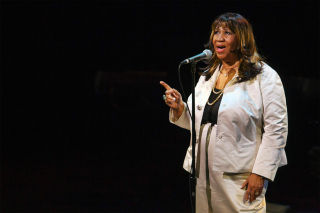 While I normally wouldn't celebrate a media outlet being sued, in the case of "satire" sites like The News Nerd, I think it's okay to make an exception. The site, who you may remember being behind the made up story about George Zimmerman selling a painting of Trayvon Martin, has found themselves on the receiving end of a $10 million lawsuit from Aretha Franklin, the Detroit News reports.

The piece in question, "Patti LaBelle Arrested After Fist Fight with Aretha Franklin," has been shared 44,000 times in the week since it's been posted.
"The stories were not presented as satire or humor," Franklin's publicist Gwendolyn Quinn told the Detroit News. (The Detroit News is a real, reliable thing, right? I should probably check on that.) "It was presented as a serious news story intended to depict me in a slanderous and derogatory way — defamation of character."
That's exactly the problem with sites like The News Nerd, The National Report (behind this recent viral hoax about Bill Murray stopping a bank robbery), The Daily Currant, and the rest of the plague of woefully unfunny bottom-feeders who've clogged up our newsfeeds of late.
While they often have disclaimers that insist that they're meant to be read as satire, at a quick glance, and to the casual reader, they appear to be actual news stories.
The News Nerd's site explains: "The stories posted on TheNewsNerd are for entertainment purposes only. The stories may mimic articles found in the headlines, but rest assured they are purely satirical."
While sites like these are execrable, the blame for stories like these going viral isn't theirs alone. People who don't read beyond the headline, have no idea who the source of the story they're sharing is, and can't be bothered to spend 5 minutes considering what it is they're presenting to their friends are just as bad. What sort of person would read this excerpt below and still think it was a genuine news story?
Atlanta — Legendary singer Patti Labelle arrested and charged with assault and battery after attacking Aretha Franklin.

The singers were in Atlanta for an R&B/Soul concert on March 20th when they ran into each other backstage. LaBelle was still fuming from a recent run-in with Franklin at the White House for the "Women of Soul" concert. While Aretha Franklin was making her way to the stage, Labelle extended her hand to greet the "Respect" singer, when she threw epic shade in an effort to avoid her.
While the likelihood of Franklin winning such a lawsuit is slim, it's nice to think that sites like these may at least start thinking twice about poisoning the internet well like they've been doing. Satire is hard, lying to people is easy. Consider this exchange I had on Twitter with the author of the piece Kato Leonard the other day for evidence that people will believe literally anything.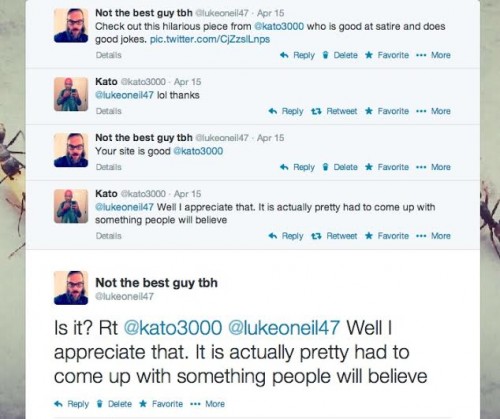 Now if only we could make it illegal to be so dreadfully unfunny. This isn't just slander against Franklin, it's a crime against comedy.
[Image via Lucas Jackson / Reuters]
— —
>> Luke O'Neil is a journalist and blogger in Boston. Follow him on Twitter (@lukeoneil47).
This is an opinion piece. The views expressed in this article are those of just the author.